It's difficult to say goodbye to your moving friend and family, and it's even more tough to select the ideal farewell gift. The perfect farewell gifts are those that demonstrate your concern while also providing something for the individual leaving to recall their time at their previous residence (and to help them through bouts of homesickness ). 
Don't feel obligated to spend your money, but look for an inspirational and helpful gift. Friendship is exceptionally essential. If you have a buddy moving away, there is even more reason to rejoice in your friendship.
Giving your friend a fantastic farewell present is a beautiful way to demonstrate that your friendship will endure. They'll probably be nervous, not knowing what the future holds, and your gift could be just what they need to get through it.
So how do you choose a memorable gift for someone moving their home to another city or state?
There are countless ways to choose a gift for your friends or family who are moving their house or workplace. It can be some valuable things like:
A helpful travel essential kit for easy moving

Something nostalgic to remind them of home

You can be a helping hand in the removals journey and many more
Do you require assistance with brainstorming? Amongst many other things, of course! We are here to help you. The Best Auckland Removals will help your near and dear ones to move their home as well as will help you to suggest the best gift ideas for friends and family who are moving! So, here are the best ones which you can gift: 
Homesick Candles 
Certain scents will always transport you back to your childhood. Homesick Candles' smell will send your pal away.
The candles are composed of soy wax and have cotton wicks to maintain a constant burn. Here are some of the popular brands for homesick candles; you can buy any of them according to your friends or relatives' choice of fragrance.
Texas: Dark leather, fresh pine, and lemon.

Illinois: Honeysuckle, lavender, white flower, and violets.

Colorado: Spruce, cedar, sandalwood, amber, and cinnamon.

NorCal: Pears, apples, cloves, cinnamon, and vanilla.

New York: Apple, cinnamon, nutmeg, and pumpkin
Bond Touch Long Distance Friendship Bracelets
Wouldn't it be good to text your friend to let them know you're thinking of them? You can accomplish just that with Bond Touch's Vibrating Bracelets!
Touching your bracelet will force your friend's bracelet to vibrate and light up, whether you're in class, at a meeting, or merely in a hurry.
The smartphone application maintains track of all the touches given and received if you or your friend miss a notification. You can also communicate via the app, which keeps your messages distinct from the rest of your communications.
Long Distance Lamps 
With Long Distance Lamps, you can let your friend know they're on your mind. They communicate via wifi receivers and touch sensors, so if you tap your lamp, it will light up your friend's lamp, no matter where they are on the globe!
What's more amazing is that you may choose from 17 different colours for your lamp's illumination. You can also have your friend's lamp light up in any colour you choose, which may be a fun way to give each colour a different meaning.
"I miss you" may be indicated by green.

"I made it home safely" in blue, and

Yellow "Are you free to chat?"
Hand Embedded Pillows 
You can gift Hand Embroidered State Pillows for a personalised throw pillow that your buddy will enjoy. On a 19″ x 19″ cotton throw pillow with black velvet piping and comfortable polyfill, words and images from across your home state are hand embroidered. Send your buddy off with a striking piece that will light up their new space while also being a poignant reminder of their origins.
New Duvet Set
It's a catch-22 situation! Even for a year, we knew your friends would not overspend on items like towels and bedding. But, having excellent towels and bedding, on the other hand, will help them feel more at ease and settled wherever they live.
If you have a buddy who is moving from one state to another or has recently relocated abroad, search for some cool duvet sets for them to enjoy, even if it is only for a short time. It's likely that if they relocate, they'll have to be left behind, so don't overspend!
Personalised Photo Frame 
A lightweight photo hanger for displaying photos throughout the house will be a great memorable gift for your friends and family who are moving. Fill a photo frame with photographs of your friends or family and you together.
Include photos from amazing vacations, parties or fun times. So, whenever they feel homesick, they can flip through the album and get those warm, fuzzy feelings all over again.
To Wrap It
By no means are going away gifts required, but everyone likes receiving something nice that shows how much they'll be missed. When all else fails, showing your support for their move—and even helping them pack!—is usually enough to send them off on the right foot.
If you want to go above and beyond, consider one of the gift ideas suggested above and say goodbye in a way, they'll never forget. And that's the Best Removals Auckland moving gift guide! Happy shopping for your friends and family who are moving! 
If you are also looking for reliable and cheap house movers in Auckland, contact us now; we have the best removals and storage services at reasonable rates. Call now – 098896066 for free quotes!
To know more contact us now, you can
Call us at: 098896066

Or Can also mail us on: info@bestaucklandremovals.co.nz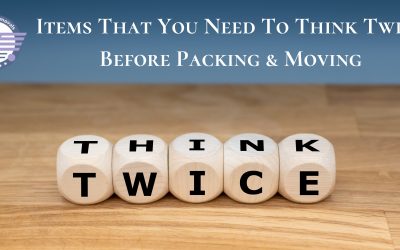 Moving necessitates a great deal of decision-making. You get to decide what is packed and how it gets packed. You, on the other hand, get to choose what stays behind. For long-distance relocation, most professional moving firms in Little Rock base their fees on the...
read more