Shifting from one place to another is both an exciting and stressful thing. As we say change is necessary, we get explored towards new things, learn new things and many more, even children get very excited while learning about recent changes but at the same time we can also call it most stressful thing, it's like shifting your whole world.
There are many tensions, shopping for your new house, travelling, etc. But the most stressful task is moving your luggage from one place to another. In this process, many steps were involved, like purchasing packaging for your stuff, packing them, and more.
In this step, movers were there to help you with solving your moving issue, what you have to do is call a professional moving company, and they will be there at your house, doorstep with their moving vehicle and what you need to do is pack your luggage which you want to shift and give them clear instructions about the boxes, which box is a delicate one and answer all there queries but in this too again problems arise that is how can we prepare outer items for our move.
You can easily pack indoor items, but the problem arises in outdoor items like grills, furniture, swings, and everything from your yard. These items took extra effort to pack and move to your new place.
Some of the things were so delicate that they needed some extra care. But you don't need to worry as we will provide you with some tips about how you can prepare yourself outdoors for moving. This surely will lessen your stress regarding preparing your outdoor items for a move.
Start your packing with outdoor items in advance
As outdoor packing is the most challenging task, why can't we start packaging with this only? It will make you stress-free for the rest of your tasks.
Even you should begin to do it approximately a week ago so that you soon become burden-free and can do the rest of your tasks with a free mind.
Also, look at your items first and decide if you want them at your new house; if not, you can sell them. Your outdoor items add more weight to your budget, so be very particular.
Try not to carry unnecessary items with you. And one more thing you should keep in mind before packaging is to clean the items. There may be spiders and bugs that create a problem in the future. Pack them after cleaning and drying them so there shouldn't be any water damage.
Grab the packaging material for the move
The first step of packaging is to prepare packaging items. For this, you need first to prepare what items you will be required for packaging.
In general, you need cardboard boxes, Plastic moving boxes, Bubble wrap for sensitive items, Packing paper, speciality boxes, Packing tape, makers for labels, and many more things.
So focus on how many packing items you need and make sure that the packaging items should be of good quality, which protects items from damage while moving your house.
Before packaging, you should check the size, make sure your items could be easily fit in the boxes you purchase, and double pack the sensitive items to avoid breakage.  
Pack furniture Carefully And Systematically
The most challenging task in outdoor packaging is packing furniture, these were the heaviest part of the whole packaging, so they need extra effort.
Still, if we work with them patiently by following steps, then they aren't that difficult task so let's start by removing cushions and pads and then wash them and let them dry in the sun for at least 48 hours and don't take the risk of packing wet items this may ruin them.
After they are completely dry, you can pack them with plastic wrap to avoid moisture and then put them into a moving box and label them. Now let's come to the chair table and rest the furniture.
Then that can be placed in the truck if you want extra protection. Then you can wrap them with a plastic sheet and secure them with tape.
But there is still some furniture that needs extra care, especially those with glass tops, so in this case, you can double wrap them with the bubble sheet, then pack and then with the thick furniture following these blankets.
This may reduce the risk of breakage. With these simple steps, you can quickly wrap your furniture. 
Pack Grill And Smokers Carefully
So we can start by cleaning them, the most crucial step in any packaging. If there are charcoals in the grill, then we can remove them. If you have a gas grill, we can start by eliminating propane.
Then wash these items and pack them with plastic wrap. Then focus on the grill and smokers. They must be dirty, so clean them thoroughly and let them dry.
Now pack the delicate part with the bubble wrap and packing blanket to avoid them from breakage then but is in the boxes and label them.
Then remove all the removable parts, pack them separately, and pack the screws with their components. It could be easier while fix them again.
Pack Pots And Planters Separately From Other Items
Taking your plants to your new destination is a bad idea even many moving companies avoid taking the plants as in many cases they won't handle the long journey so you shouldn't disturb them.
Still, you can take the extra pots and other garden supplies. You can clean, dry, and then pack them with wrapping paper and label them.
Conclusion
These were the tips that make your outdoor packaging easy like this; many queries arise in your mind related to the outdoors but don't worry, we have a solution for all your questions on our website Best Auckland Removals.
Where can you get packaging items, best movers companies, and tips on shifting? All these you can get here. If you want to ask anything, then contact us now. You can mail us or directly call us. Contact us now and get all your problems resolved.
To know more contact us now, you can
Call us at: 098896066

Or Can also mail us on: info@bestaucklandremovals.co.nz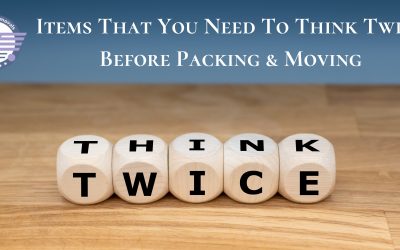 Moving necessitates a great deal of decision-making. You get to decide what is packed and how it gets packed. You, on the other hand, get to choose what stays behind. For long-distance relocation, most professional moving firms in Little Rock base their fees on the...
read more