Pets are an essential part of those who keep them in their house. Only pet lovers can understand what love a pet can bring into their life. If you are a pet owner, you can easily understand how much safety, love, and care are required to keep a pet.
And the concern of safety becomes more critical when moving a house from one place to another. There is no way you can forget them. Our fur babies need extra care and attention while moving your house. 
Apart from your belongings, you need to take care of your pets; you also have to make specific arrangements for them. The most concerning thing is giving them the proper comfort during the whole house relocation process.
But the question is, what to do? You might have got a lot of tips about the house moving process with the goods, but now here are the essential points to remember while moving with pets.
We, Best Auckland Removals, understand your part, and that is why we have listed out ten amazing tips for moving house with pets. Here you go!
Tips For Moving House With Pets
1. Keep Your Pets Aside While Packing
Your pet should know what is happening in your house. They should be aware of what boxes are in your place. Nothing should be new for them on a moving day.
Help your pet to get used to the situation. You can do that by keeping them in the corner of the place where you are packing the boxes. Start packaging all the items weeks before the moving day, and pack at least every day for a few hours.
This will make them aware that it is not new, and you do this every day, so on the day of the move, your pets will not overreact. Also, take your pet to the room where you have kept all the boxes.
Give them a short tour, so it will end your pet's curiosity about what is there in the room and what you do every day there. 
2. Stick To The Daily Routine With Your Pet
Pets are reliable in their routine. This is animal psychology. If you change their daily routine, they do not get comfortable, and later they become uneasy with the situation, and it can also be difficult for you to control them at that moment.
Their biological clock gets set from the first day. If you change their daily schedule repeatedly, it can make your pet frustrated, or even their stress level can increase.
Do not compromise with their routine; stick to it and follow what you have made them do from the initial days. For example, if you take your pet for a walk daily at 7 pm, then do it as it is on the days when you are preparing for the move.
This will keep your pet calm, and their love for you will be the same. You can take care of the following routine habits of your pet: 
Feeding your pet at the same hour as before.

Do not delay or postpone their walking and playing time. Be it as usual, like the previous days.

Shower your love to them and do not be extra strict with them, especially during the house moving days.
3. Let Your Pet Stay In A Comfortable Place
It is essential to keep your pet in a place where they do not feel bad during the move. Specifically, when you are preparing for the house move, this point of keeping a pet in a safe place becomes much more vital.
When there is a lot of chaos happening in the house, like keeping boxes here and there, disassembling furniture, a stack of books, or a pile of clothing, all these things will make your pet disturbed and anxious.
So to comfort them a bit, you can let your pet stay in an already decided place without any rescheduling.
4. Keep Your Pet Happy And Playful
Moving is an extra stressful process, and it affects the person who is moving and their family, including pets. During this brainstorming process of several days, you should give some time to your pets also, play with them and entertain them as usual.
If you play with them, they will become tired, and later, they will be quiet during the move. So they won't disturb you by making sounds, and your action will be delightful.
5. Be In Contact With The Veterinary Doctor
You should be in contact with your pet's vet from time to time. Every vet knows how to help pets in dealing with awkward situations. They have many advanced methods to reduce the pet's anxiety.
That is why it is essential to be in timely contact with the vet. Talk to them and be in touch every day. Discuss your pet's problem with them and take their prescription.
Follow what they say about the treatment, and also, do not forget to make the vet's appointment. Take your pet to the vet whenever it is required. Ensure your pet is fully healthy and do not avoid any physical symptoms of any disease.
Learning the changing habits of your pet is also essential during the house move. Notice how many variations are occurring in the behavior of the pet; you should be aware of these facts as a responsible pet owner.
6. Understand The Pet Laws For Relocation With Pets
Yes! You heard it right. There are pet laws in many countries. Many nations have well-designed rules for pets and also for pet owners. Their pet laws are formally structured and designed to affect pet owners in terms of fines and charges.
So, if you are moving your house intercity, you should be aware of the pet laws of that city. Do the research before moving; start searching about the pet laws of the place, at least on the day when you make up your mind about the move.
It is good to calculate the later situation you will face after moving your house to the new place.
7. Pack All The

B

elongings Of The Pet 
Not only are you going to move, but your pet is also moving with you, and they are dependent on you, so it is better to be attentive to their stuff during the move.
While packing all your goods, do not forget to pack your pet's belongings. Keep their eatables like pet food, pet care essentials, and pet clothing like their seats or blankets.
Pack everything in a separate box, and label it with the name on top of the box. Keep the boxes in a safe place, and handle them with care during the loading and unloading.
8. Be Close To Your Pet 
During the move, you should be very close to your pet. If you do not have time to sit near your dog, then keep your dog with you. Give them the feeling of warmth.
Most of the time, during the preparations of house moving, as many people would be coming and going out of your house's main door, this could be an opportunity for your pet to run away outside.
So, to avoid this and to protect your pet from any injury, you should keep your pet secure. Keep them at a place in a corner or in a room where there would be no disturbance.
Don't do anything strict with your pet, like tying them in an open place or a yard, which can make your pet anxious. 
9. Keep The First Aid Box Ready All The Time
There is always a risk of injury during moving, as everyone is busy lifting or shifting the furniture and delicate or glassy items here and there. In this case, if any harm to your pet happens, it will not be good.
So, to be a little preventive for such a situation, you should get an already prepared first aid ready for all the days of the house moving preparations.
Keep the medications for the pet always handy. Also, you can schedule a ready-to-go bag for your pet's prescribed medicines.
10. Keep Your Pet With You During The Travel
So, if you have taken care of your pet during the tough weeks of preparations, it is now the final day. It is the day of the move, and you are on track to reach your destination.
While transporting the goods to the new place, keep your pets in the same vehicle in which you are sitting. Also, keep the pet's belongings in the same vehicle where you have kept your handy items.
Pet food also should be in the same vehicle. Let them enjoy the travel period, and make them comfortable in the new place later. Love your pet, and they will love you too.
Conclusion 
In conclusion, moving house with pets requires careful consideration and planning. Pets are an integral part of our lives, bringing love, companionship, and joy. As responsible pet owners, it is our duty to ensure their safety and well-being during the moving process.
To make the transition smoother for our furry friends, several key tips should be followed. By following these tips, we can ensure a smoother and less stressful experience for both ourselves and our beloved pets. Remember, our pets rely on us for their well-being, and by providing them with love, care, and attention during the move, we strengthen the bond we share with them.
At Best Auckland Removals, we understand the importance of pets in your life, and that's why we have provided these ten valuable tips for moving house with pets. We prioritize their well-being and are here to assist you with your relocation needs.
To know more, contact us at:
Call us at: 098896066

Or Can also mail us on: info@bestaucklandremovals.co.nz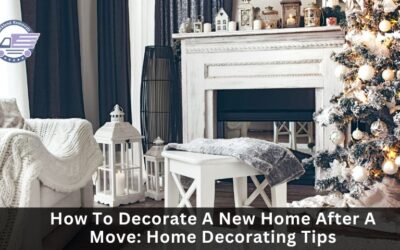 Most of the time, relocating to a new house involves more than just packing up all of your possessions and decluttering. However, it's equally important to consider how to decorate a new home after a move. As a result, in order to do that, make sure to follow some of...