Choosing the best movers in Auckland can be a tricky task when you don't know the multiple aspects of professional moving services. Be it home relocation or office, there are several aspects to determine the quality of professional moving services.
Also, you can have more specific requirements such as appliance removal for which you need professional movers. You can initiate choosing among these companies by having a better insight into their professional approach, moving plans, customer feedback, and budget.
To help you further, we have come up with the 5 things that you must know before choosing the best movers in Auckland. So, without further delay, let us proceed to these factors and explain them to you one by one.
Professional moving service is not only about packing and moving but it also requires experienced professionals, company drivers, and vehicles.
All of these make the service complete so that you do not have to waste your time and effort on this extremely tedious task. Most of the moving companies in Auckland provide you with pre-booking options so that you can always plan ahead. For office relocation, you can plan two to three months before to make the process more convenient for your employees.
For house relocation, you can plan weeks before so that you get available dates from the moving company you would like to hire. All these factors are equally essential besides following the 5 factors we will explain below.
#1 Best Time for Moving
There are peak seasons in moving too and most of the moving companies remain busy during that time. You need to know which dates are available for moving and then plan it accordingly.
Securing your moving during the peak season requires booking the company at least two to three months before. However, if you fall short on time, you can still enquire about the available dates by contacting the moving companies.
#2 Different Types of Services
There are various types of moving services such as home removal, office removal, furniture removal, appliances removal, piano removal, fridge removal, etc.
If you are planning for house relocation, you can opt for the house removal service. The reputed moving companies always have proper plans for such services that cover packing and moving the entire setup you have at home.
#3 Customized Plans
If you have a more specific requirement, then you can request for a customized plan that will save your time and budget. For instance, if you want to shift three to four furniture from one location to another, you can opt for furniture removal.
Based on your requirements, the best movers in Auckland will charge you a certain amount for the professional service they provide.
#4 Customer Feedback
This one is a very important factor to determine the overall quality of a moving service. Customer feedbacks provide you with the much-needed information related to any service and moving service is not an exception here.
You can check out the testimonial section at the company websites or you can ask the companies to provide you with such information.
#5 Budget
If you want to avail of an affordable moving service, at first you need to set your own budget. While setting your budget, you can do a little research on the usual rates of professional moving services.
In this context, you need to acknowledge the quality as well since cheap services are not always the top-notch ones. Above are the 5 important factors you need to know before hiring professional movers for your relocation.
If you are searching for a reliable and stress-free moving company in Aukland, you can feel free to contact us.
We at Auckland Removals are providing relocation services to make your journey comfortable. We keep in mind the various needs of our clients and therefore, provide a plethora of services plans to all.
The customized plans are low budget makes our service highly acclaimed by our esteemed clients.
Our team of highly skilled and experienced professionals can pack and move your items with care. For all such reasons, we are recognized as one of the best movers in Auckland at present. So, what are you waiting for?
Go ahead and contact us to know the exclusive services and packages we have for you.
To know more contact us now, you can
Call us at: 098896066

Or Can also mail us on: info@bestaucklandremovals.co.nz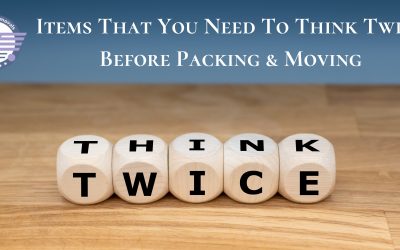 Moving necessitates a great deal of decision-making. You get to decide what is packed and how it gets packed. You, on the other hand, get to choose what stays behind. For long-distance relocation, most professional moving firms in Little Rock base their fees on the...
read more