Moving is often an unpleasant task unless you prepare well and approach it with the best ideas. It challenges you to think smartly and thoroughly before deciding about the move.
However, the process of moving is long and hectic. It can be especially time-consuming when you relocate with your family and friends. Taking care of everyone's safety and security becomes a difficult task.
If you're managing everything alone, we understand how much more complicated it can be for you. From arranging packaging materials to packing all your belongings and safely transporting them to the new place, there are numerous tasks involved. Lifting, loading, unloading, and handling objects of various sizes and weights can be tough to do alone.
The good news is that you don't have to handle everything by yourself. Hiring a moving company can be a one-stop solution to alleviate all your worries. There are many moving companies that specialize in providing a safe moving experience. These moving companies assist you in every step of the moving process, greatly easing your workload.
Now, the question arises: How can you find the best moving company for your needs? How do you select a reliable removalist company to handle all your work?
It can be challenging, but to make this choice easier for you, we have compiled five excellent tips to help you discover the best moving company.
Tips For Choosing The Best Moving Company In Auckland
1.

Make A List Of All Active Moving Companies Nearby Or In Auckland
This is very important when selecting the best and most actively working moving company In Auckland for your move. It would be helpful to compile a comprehensive list of all the moving companies operating in proximity to Auckland to ensure a well-informed decision.
While there may be numerous companies offering moving services, only a few of them will be actively functioning. You should include these active companies in your list along with their contact details. Conduct online research to gather information provided by these companies on their respective online platforms.
It is advisable to explore their social media profiles and other online handles to gain precise insights into their operations and working methods. Take note of all the details and mention specific information alongside each company's name.
Ensure that you don't fall prey to misleading information. This process will give you a clear idea of the number of companies that can be considered viable options for your move.
2.

Consider Your Budget
Once you have compiled the list of moving companies, it's time to reach out to each of them and request further details about their services. In order to make a final decision, you should establish specific criteria, such as finding a company that operates within your budget. To do this, engage in discussions with the management staff of each company.
When inquiring about moving services, ask for the total cost and try to negotiate if possible. Look for a price that fits within your budget. After evaluating the information and negotiating when possible, choose the company that best meets your moving needs.
3.

Check If They Provide Packaging Material
This is one of the things which makes one difference between one and other moving companies. You can differentiate between them on this basis. Nowadays, packaging material is very costly, and arranging it is a big headache.
But, some companies do this work to ease your task. You should ask your chosen company about this. Ask them if they provide any packaging supplies or not.
For this purpose, you have to tell them how many belongings you have and give them the proper specifications about the goods, like how many of them are oversized and heavyweight objects or how many are small and lightweight.
Now, make sure you question them when they come with the packaging supply. Also, get the details of what they provide in the packaging material, like apart from big or small cardboard boxes, do they also offer various wraps and tapes or not?"
4.

Ensure The Company Has Professional Moving Equipment
A reputable moving company should have the necessary tools and equipment to facilitate a smooth move. Moving heavy objects and loading/unloading requires specialized equipment. Verify if the company possesses modern gadgets and equipment for efficient moving.
Many modern gadgets are made to ease challenging processes like lifting heavy objects and loading or unloading some extensive and static material in trucks or out of trucks. 
5. Assess If The Company Is Worth Your Move
Evaluate the moving company based on various criteria. For instance, if you're moving from Auckland to a location with poorly constructed roads, ask if the company has suitable vehicles for a safe transport experience. Consider their prior experiences, knowledge of different moving methods, and their ways of handling cases.
Also, the moving company should be helpful to you during the whole process, because it is hard to trust someone with valuable goods. 
It is also essential to ask the company about their prior experiences. Ask them about how much knowledge they have in terms of different methods of moving. Learn about their ways of handling cases before, and this will help you make the best decision for your move.
Conclusion
In conclusion, moving can be challenging and time-consuming, but it doesn't have to be overwhelming. Following the tips provided, you can discover the best moving company in Auckland that meets your needs and requirements.
You can also choose us for all your moving needs in Auckland, New Zealand. Best Auckland Removals is a highly recommended moving company in Auckland that excels in providing top-notch moving services. With a team of experienced and knowledgeable professional movers, we prioritize customer satisfaction and ensure a safe and smooth moving experience. We are budget-friendly and have successfully handled various challenging situations in the past. Our years of active operation in Auckland testify to their excellent service. To learn more about our services or to get a free moving quote, you can contact us at:
Call us at: 098896066

Or Can also mail us on: info@bestaucklandremovals.co.nz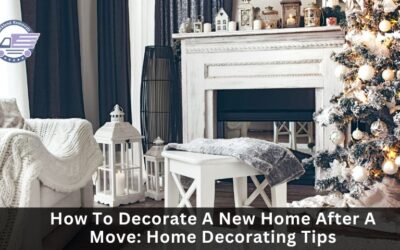 Most of the time, relocating to a new house involves more than just packing up all of your possessions and decluttering. However, it's equally important to consider how to decorate a new home after a move. As a result, in order to do that, make sure to follow some of...