Most of the time, relocating to a new house involves more than just packing up all of your possessions and decluttering. However, it's equally important to consider how to decorate a new home after a move. As a result, in order to do that, make sure to follow some of the home decorating tips for after a move as soon as you arrive so that you can feel comfortable. 
You don't have to buy brand-new furniture or decor for your home, but you just need to organize your belongings in a proper way. So, to help you out, Best Auckland Removals has listed the tips to decorate your new home after moving.  These home decorating tips will make the entire process as stress-free as possible.
8 Best Home Decorating Tips
It's easy to overlook what will happen after moving day when you're purchasing a new home since there are so many other things on your plate, but the first few weeks and months are frequently just as stressful as the actual move! It's time to start making your house seem like home once the movers have gone and you are all alone in the space. Here are some strategies and tips on how to decorate a new home after a move.
1. Decide Where To Start 
Choosing where to start is the topmost thing in the list of home decorating tips after moving. It will be tiresome if you start by shifting furniture into rooms without making a strategy for it.
According to the experts, you should read some tips to decorate your new home after moving prior to starting your home's decorating process by focusing on the areas with the highest traffic. It refers to the space where you will host parties and spend the most time, such as a living room or dining room. When you make a decision, follow through with it until it is complete before moving on to another room.
2. Decide On A Budget
You're not seeking to waste money when you've recently moved into a new place. When you've just settled into a new home, it's important to be mindful of your budget. One of the key considerations in these home decorating tips is whether you can afford to repaint your entire house all at once or if it's more practical to do it gradually over time. If your budget is limited, a strategic approach can be quite effective.
Begin by selecting the room where you'll be spending the majority of your time. This could be your living room, bedroom, or any other space where you'll frequently relax or entertain guests. Focus on transforming this room first, ensuring that it aligns with your desired decor style and color scheme.
For the other rooms in your new home, you can take a more patient approach. Instead of rushing to redecorate every space, consider leaving them as they are for the time being. These untouched rooms can serve as temporary storage areas while you focus your resources and efforts on creating your ideal living space in the room you prioritize.
Your first priority should be creating a homey atmosphere and purchasing quality mattresses and dressers. Purchasing lovely artwork or other splashier decor may wait until your cash is full.
3. Go For DIY Home Decorations 
Again, moving may be a significant effort in its totality. There are difficulties that you must still overcome after the relocation, even though there are certain home decorating tips that might be helpful. 
Therefore, the following advice is something you can start thinking about right away if you want to give your new property a personalized appearance:
Utilize what you already have:

You don't need to replace everything with new goods when it comes to decorating your home after the relocation. Perhaps you might locate some items that you already own to fit nicely in your new home. For instance, you might still use the couch in the living room. 
Consider using some original wall art:

You don't need to buy pricey paintings or other wall art as soon as you move; instead, try to be creative with a few pieces. If you've previously retained some family photographs, you may think about displaying them on the wall in your rooms. This is a great method to utilize your creativity and have wall art that talks especially about you.
4. Layer Your Lightning 
Any room should have three different types of lighting for function and drama: ambient lightings, such as the general illumination provided by recessed lights or ceiling fixtures; task lighting, such as pendants over a kitchen island or tabletop lamps in a library; and accent lighting, such as wall sconces that spotlight a specific area or object. Using various lighting fixtures provides each area with a professional appearance and is a great addition to the list of home decoration tips after a move.
5. Add House Plants 
One of the best tips to decorate a new home after moving is to add plants. All rooms feel instantly cozier when there are houseplants around. Numerous houseplants are incredibly forgiving, even if you don't have a green thumb. Feel free to group several plants together in one area. You can also place floor pots on a bookshelf, tables, and other places. 
Bonus: They maintain clean and fresh air, creating healthy surroundings.
6. Use Mirrors Strategically 
Even if you don't go to that extreme, designing with mirrors may be advantageous, especially in tiny or gloomy areas. Some designers feel that every room should contain a mirror. Mirrors create the illusion of extra room in confined areas. Additionally, they perfectly reflect light in dimly lit spaces. One advice from the pros is as follows: Instead of across the room, hang mirrors perpendicular to the windows. By doing so, you'll be able to stop all of that lovely light from returning to the window.
7. Fill Your Shelves With Books 
If you're a book lover, this can be one of the helpful home decorating tips. There's nothing better than being able to sit down with a cup of tea and pick a favorite book off the shelf. Shelves full of books make a house feel cozy and welcoming. Consider how you want your books to be organized as you are unpacking them. Maybe you want to arrange your books by topic, genre, mood, or alphabetically. Regardless of your strategy, don't wait to shelf those books; you can read faster if they are put on the shelves right away.
8. Set Up An Entertainment Centre
One of the first things you likely did after moving into your new house was definitely to activate the cable and internet. Yet, is your TV setup exactly the way you desire it to be? In the eagerness to get settled, it's easy to overlook tangled cables, oddly angled screens, and inconvenient power sockets. However, by taking the time to address these minor inconveniences, you can significantly enhance your movie nights and gaming sessions, making them more enjoyable and comfortable. Also, these are the most effective tips to decorate a new home after moving.
Summary
A lot of thought, effort, and resources must be put into moving to a new house and decorating it to look attractive and cozy. You can forget to decorate your new home as soon as you move because of all the tasks that need to be completed before moving day. Fortunately, you'll find these home decorating tips sustainable as well as decorative.  
So allow yourself to focus on how to decorate a new home after a move, and let our Auckland Movers from Best Auckland Removals handle your moving process. 
To book our house removal Auckland, get in touch with our moving company at:
Call: 098896066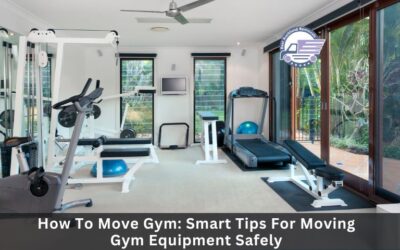 Like numerous fitness enthusiasts, shifting to a new residence necessitates determining how to move gym equipment safely. The excitement that accompanies the buying phase often leads to the oversight or minimization of the bulkiness and significance of unique or...