Everyone knows that moving a piano is a very hectic process to do. Because pianos are not only pretty valuable but also massive, they cause injuries to your back and damage to your lovely house if you think of relocating it yourself.
Uprights hold all their weight in the top half, and their parts and feet are delicate, so you will need a few extra helping hands. If you need to relocate the piano down a getaway of stairs, into an elevator or have narrow spaces to steer.
Plan on at least four to five people to safely and satisfactorily relocate the average upright piano. It is called a perfect chance to reach in favor of friends and family.
And always be sure to proffer them something for their help and time, which they give you, which can be a lunch in return for their effort. So, here are the most helpful tips that help you relocate safely.
8 Tips To Move A Piano By Yourself
1. Take The Accurate Measurement
When you consider moving a piano by yourself, it is essential that you carefully measure all the dimensions of your precious piano and the course you will relocate it along with before the beginning of relocation.
Always ensure that the doorways, stairways, and corridors in your things to measure list where your piano will be transported easily on the relocation day. Nobody wants to get stuck on those pathways with your piano.
Regardless, you should still measure your piano before proceeding to avoid striking any roadblocks. Measurement plays an important role in the moving of any furniture or object. So, make sure you take proper measurements of every side of the piano.
2. Get The Appropriate Types Of Equipment And Tools
Moving furniture dolly is needed in the relocation process to keep the piano's weight. There are many pieces of furniture available in the market for this purpose.
You can easily learn using them, but the important part is to choose the right equipment for moving a piano. Understand one thing, a piano is going to be very heavy and huge, its size would be unequal, and because of this, it becomes very difficult to move it.
It would be best to purchase or rent heavy-duty straps that help you provide a better grip on the piano itself. These straps can also help secure the piano to the dolly and in the moving truck.
Talk to a moving vehicle rental agency or a moving supply center if there is any doubt. They will help you direct the appropriate tools, equipment, and recommendation depending on the type of piano you will be relocating.
It is also required to lease or purchase padding and relocate furniture moving blankets to protect the piano from damage. 
3. Protect The Keyboard
The first step of piano relocation is closing and locking the keyboard lid because it will protect your piano's keyboard from damage during the relocation process. The keyboard is the main part of any piano.
In case any damage happens to the keyboard, then it will cost you a lot later. So, the best you can do is to take care of the keyboard area as much as possible.
As we know, the piano keys are fragile and need to be protected. Do not forget to lock the keyboard's lid when you wrap the piano. Don't use tape to keep the top closed, damaging the wood surface.
Try to also cover the area with any waterproof wrap, so it will save the unit to get damage because of water droplets. You can use any bubble or thick foiled wrap for the purpose of safety.
4. Recruit Heavy Lifters To Move Your Piano
When we talk about lifting and moving a piano, whether that is onto the furniture dolly, the moving vehicle, or to another location within the house, always keep this point in your that not to lift it by its legs because the legs are particularly helpless.
Also, place your piano in a vertical position. Laying it on its side is not appropriate for internal technicians.
5. Gather People To Help
Now that you have everything ready in place on the to-do list ask your friends and family members to join you in this process. Ask them to help during the move and tell them that you are planning to do all things on your own.
Convince them to come and help you with the heavyweight piano. According to the weight of any average piano, you will definitely require at least four or five people to lift it.
Arrange the set up for their arrival, and do not forget to tell them everything honestly about the heaviness of the piano. 
6. Secure It In The Moving Vehicle
It would help if you placed the piano at the back of the moving truck next to the back wall—the wall that diverges the truck's internal cab from the freight area.
It will be one of the first components you pack and one of the last you unpack at the new desired destination. Most piano movers recommend using wood planks to ensure the floor level for your piano since most moving vehicle spaces are not leveled.
It will help you relieve pressure on the piano leg, pushing to stabilize during the move.
7. Moving In
Before relocating to your new destination, you have a good idea of where your piano will be placed. The inside wall will help you protect your piano from cold and dampness.
Change the steps outlined overhead. Again, if you have to deal with stairs, elevators, or a tight space, call a professional mover to perform this task. 
8. Hiring A Professional Moving Company
Now you understand how to relocate your piano efficiently. Keep this point in mind that every piano move is different, and the supplies and services you need will depend mainly on the type of piano you have and where you are relocating it from an old destination to the new location.
It is to call professional piano movers and let them do the legwork, but we hope this guide is the next best thing if you do it yourself. 
Yes, it is possible to relocate your piano independently, but we highly suggest you opt for professional movers. When we talk about this valuable and complicated item, it is good to leave this task in the professional's hands. It is easy to find a moving company that offers piano moving services at reasonable rates, and most moving companies include piano moving as a complete household moving service. 
Conclusion
In conclusion, moving a piano is a challenging and daunting task that requires careful planning and execution. While it is possible to move a piano yourself, it is highly recommended to hire professional piano movers due to the value and complexity of the instrument. However, if you decide to undertake the process yourself, following these tips can help ensure a safer and more successful piano relocation. However, entrusting the task to professional piano movers remains the best option to protect your valuable instrument and ensure a smooth and stress-free relocation.
What Best Auckland Removals can bring to your moving experience?
We know how much effort goes into moving a piano to a distance, and the process becomes much tougher if you are doing it alone. We understand your concern, and that is why we want you just to sit back and relax because we are here for you.
We offer the best moving service, and our clients say this openly about us. Our service includes fully insured and licensed assistance to you. We have a team of qualified and experienced professionals who are well-trained in terms of maintaining the safety of the objects.
We also have all the essential modern equipment and tools. Our price rates are also very budget friendly. We surely take care of our client's budget, and then we form a total amount sheet as per considering everything.
Our vehicles are climate controlled, so you do not have to worry about your lovable musical instrument. Your piano will be safe with us, and we will give you the amazing experience of moving to a different place.
You can contact us anytime, and we will always be delighted to serve you a surreal moment of happiness.
To know more, contact us now at:
Call us at: 098896066

Or Can also mail us on: info@bestaucklandremovals.co.nz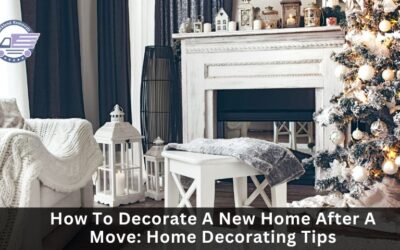 Most of the time, relocating to a new house involves more than just packing up all of your possessions and decluttering. However, it's equally important to consider how to decorate a new home after a move. As a result, in order to do that, make sure to follow some of...