Every moving company offers a few familiar and some better facilities to you. The relocation industry is growing with each passing day. If you are planning to move to a new place, then selecting a good moving company can be a game-changer.
But every other day, a new moving company starts, and people get confused about which one to choose and which not. We understand the concern about the moving company in Auckland.
Everyone has some general questions in their mind before hiring any removalists. You need to ask some essential queries of the company's team members. Those queries can be anything related to the safety of the belongings or the total cost of moving.
The important thing for you as a customer is to ask the right questions of the moving company. You can put an inquiry in the customer care portal on the company's website.
If you raise the correct inquiry about the facilities they provide, it will be very smooth for you to plan without any trouble. To ease this for you, we have made a list of questions to ask the removalists when hiring. You can pick questions from the list and directly put them.
1. Ask if the company is licensed or not?
When a new company is established, its members try hard and way more to collect good reviews and references. They do it to get themselves away from their companions. The proper documentation of any company should be legally verified.
2. Do the company have a permanent business address?
Keep on checking the whereabouts of the company. It is for sure you do not want to be in a situation where you cannot find the owner of the mover company's address.
A situation like this can be very disturbing. So, it is better if you find the exact location of the removalists. It will be beneficial for you later on when you will face any issues, so you can directly reach out to the company's place.
By Knowing their permanent address, you will finally have a spot to reach them anytime.
3. Is the company dealing as a subcontractor or working by itself?
Most of the time, companies working as movers and packers share the work with other workers in the same field. This means that they subcontract the work with the other company.
So, it is not suitable for a customer to deal with multiple administration suppliers. It is one of the essential questions to be asked from a moving company before hiring them because it will be very tough for you to put the concern of your belongings later with the various dealers.
So, to avoid the further stress of whom to reach for any particular issue, you better inquire about this to them.
4. What is the procedure the company follows for the work?
Relocation is a big task for you, and when you are giving this responsibility to any moving company, it is your right to know about their procedures.
It is necessary to know about the procedure of work any company follows when you are going to hire them. Ask them what facilities they provide and how they accomplish the task.
You can even make an inquiry about what equipment and material they use for the packaging and loading/ unloading of the goods. Also, you can ask them about the vehicle they use for transportation.
5. Does the company have liability insurance? 
One of the vital questions is whether the company has liability insurance or not. It is the essential thing that every client should be aware of. Many professional moving companies in Auckland offer many types of coverage in their package.
They offer some protection during the task or even after completing it. Risk protection is one thing that every major company offers. It is about the after-claim of insurance if any mishap happens with the goods during transportation.
That means you can claim the insurance amount if any of your valuable items get broken, cut, or major damages. Make sure you gather information about liability insurance. Get some knowledge about what kind of protection and charges that moving company is presenting forth.
6. Ask the moving company about the charges or the payment?
You are the one who is going to pay for everything in the move, so it is your complete right to know about the charges of the removal company. It is good to ask this question before hiring the company.
Price rate is one of the significant things which makes a big difference in the selection of any removalists for the move. Everyone has a budget, and they do not want to cross it, so any removalists can make a change in your budget by charging more.
It will be difficult for you to make the adjustments later; therefore, it is better to know the prices before hiring.
7. Do the company have their equipment?
Moving to a new place is not only about you reaching the location; your goods also need to reach safely without any damage. For safe removals, loading, and unloading of your belongings, there is a requirement for some modern equipment.
Basically, when you hire a professional moving company, they come to the venue with the essential equipment to lift or move objects like furniture, electronics, big packed boxes, etc.
Moving organizations use these apparatuses to give you a sense of confirmation about the safety and security of your valuable items. Some companies may rent the equipment, and some may own it. So, it is essential for you to ask them when hiring.
8. Do the company own their vehicles, or do they rent them?
It is the same way relatable and vital thing when you hire a moving company. It becomes more crucial when you are moving interstate.
Generally, moving companies have their vehicles for ease, but many often rent them when they require them during a move. If the moving company has their vehicles, i.e., trucks, it becomes much easier for them to use them during transportation.
They also charge less amount if the vehicle is their own. On the other hand, when the moving company rents the vehicles during the move, they demand more from the client as they are also paying some to the vehicle owner.
So, to make the setup more manageable, you better ask this query to the moving company.
9. Do the moving company have storage options?
While moving to the new place, you may need to store your goods in between somewhere temporarily. This means that maybe if your new house is not appropriately prepared or under construction, in this case, you will need to keep the belongings in a safe place for some time.
The majority of moving companies offer storage spaces for their client's goods. They have complete safety in their storage units. If you keep your items in self-storage, it would be very much and expensive for you. So, it is better if you ask your chosen Movers about this.
10. Do you provide packaging material?
Packaging is a game-changer in any move. If you have not packed the items properly, there is always a risk of damage during the removals. Right, and proper packaging can save you later from the emotional drain of the damage.
Moving companies generally provide packaging material like big or small cardboard boxes, wraps, and different types of tape. You can ask your removalists about this.
11. Ask what the company does if they miss any deadline?
It is one thing which people usually miss during the inquiry from the moving company. Most of the time, they forget to mention the penalty if they miss the decided timeline. You need to ask them about their liability criteria if they miss any time zone for the move.
12. What are the add-on miscellaneous charges?
It doesn't matter what price range a moving company has given you in terms of charging for a move. Most of the time, they ask for many add-on charges, which you will come to know later. It can disturb your budget after the move.
Therefore, it will be smart if you make the inquiry before hiring. It will bring clarity of thoughts between you and the moving company. This way, you will not have any miscommunication with them.
To know more or to get answers to all the above questions, contact us now; you can
Call us at: 098896066

Or Can also mail us on: info@bestaucklandremovals.co.nz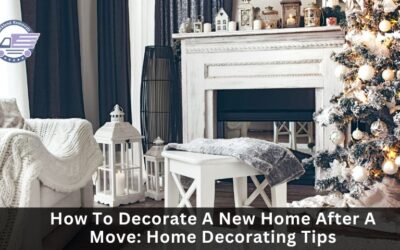 Most of the time, relocating to a new house involves more than just packing up all of your possessions and decluttering. However, it's equally important to consider how to decorate a new home after a move. As a result, in order to do that, make sure to follow some of...