Any move can get severe damage because of bad weather conditions. Sometimes the situation can get much worse due to unawareness of the precautions. Imagine you have planned everything about the move, and stormy weather creates a disturbance. You will not like it.
This one scenario can break your real moment of happiness. Relocation is like a dam for many people. Your search for a place of your wish, and it takes a long time to move. In this case, you do not want to get stuck in any trouble.
Any big storm can damage your precious items, and it will even be challenging to get them repaired later. The problem gets more prominent when it comes to electronics.
Imagine that it will take only one bang with any pole during terrible weather, and your electronic gadget will be fired with electricity. It is precarious for you, and fixing this issue will also be a bit costly.
Also, everyone wants to be on the budget, and any extra caring stuff will be a bit expensive. But, what if we let you know that you can achieve a smooth and safe move by taking wise precautions?
That is why we Auckland Removalists have summed up some simple and easy methods to protect your electronic devices from terrible weather conditions during the relocation. You can thoroughly read all the below tips to be an intelligent mover.
Tips To Relocate Electronic Appliances During Bad Weather
1. Unplug All The Devices
Electronic devices catch electricity very quickly and easily. That is why it becomes essential to be extra careful while dealing with them. There is always a risk of your own while working on electrical devices.
When you prepare to relocate to a new house, do not forget to unplug all Electronic devices. You have to follow this step while packaging. It is the easiest method to protect your electronic goods.
On the day of packaging all the belongings, get up and take a tour of your whole house, and check which electronic devices you want to relocate with you to the new place. Pull out the cord from the outlet.
It would be great if you did this when going on a long trip. It's risky to leave all the electronic devices plugged in the electric socket. Check everyday items also, like refrigerator, television, geyser, etc. 
2. Get A Thick Packing Material
Relocation with electronic devices somehow demands you to be an intelligent worker. Regular covering material will not protect your goods. If the packaging is thick, it will be very tough to save the devices during lousy weather.
Choose a thick packing material, or else you can double coat the normal one on the apparatus. Also, you can choose bubble wrap instead of a simple wrap. Bubble wrap is well known for the protection of goods during transportation.
If the appliance falls on the floor, bubble wrap will work as a protective cover, and your electronic devices will be as it is. It is like a safeguard to avoid the risk of breakage and any external damage. 
3. Suitable To Cover The Vehicle From Outside Before The Move
Selecting an ideal vehicle for a move is also an essential part of moving. You must choose a vehicle which has some significant important modern designs.
This means that the vehicle you are opting for the big move should have new and protective internal parts fitted in it. This is important for the safety of your goods.
Electronic devices are exceptionally delicate, and when bad weather conditions occur during the move, proper protection of them becomes a priority.
Therefore, before leaving for the move, you should cover the whole truck or any vehicle with any electric-proof foil. This will save it from shock after lightning.
4. Keep Small Devices Inside The Big Furniture

.
Wood is the best insulator, and it doesn't let electricity flow through it. That is why people use wooden sticks to save someone from having an electric shock from any socket.
So, when you are loading all the items in the truck, make sure you keep small things inside the vacant spaces of big pieces of furniture.
It will also save space and protect your appliances from electrical damage. For example, you can keep a mixer grinder inside the bed box. Keep your hair straightener in the almirah. 
5. Check The Weather Forecast
Apart from all the remedies, one thing is sure; the weather is very unpredictable. But you can get an idea by seeing the weather forecast.
Specifically, when moving to a long distance, you must check the weather forecast and look for the date you are planning to move in. We suggest you decide on a date after cross-checking the estimates.
On a moving day or during all the days of relocation, you should check the weather. If possible, you must move a day after or before the bad day. Be ready for the situation according to bad climate conditions. 
Conclusion
In conclusion, the impact of bad weather conditions on the move can be severe and can potentially ruin what should be a joyful and exciting experience. It is crucial to be aware of the precautions necessary to protect your electronic devices during relocation. By following the suggested precautions and remaining proactive throughout the moving process, you can minimize the chances of damage to your electronic devices and ensure a smooth and safe relocation. Protecting your precious items and maintaining your peace of mind during the move is of utmost importance, and these simple tips can make a significant difference in preserving your belongings and preserving the joy of your new beginning.
About Us
Weather can change anytime, and managing the relocation alone is a tough call for anyone. That is why we are at this place for you. Best Auckland Removals is a one-stop solution for relocation.
We provide complete assistance during the move. We are professional movers, and our expertise is in smooth and safe moving. We have gained a lot of experience working during different weather conditions.
Our experts will also care for all your electronic appliances and other goods. You can reach out to us 24×7. 
To know more about our services, contact us at;
Call us at: 098896066

Or Can also mail us on: info@bestaucklandremovals.co.nz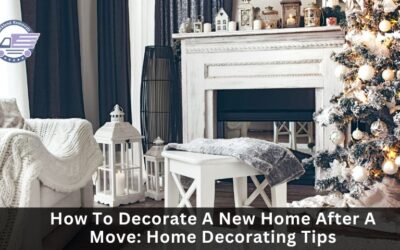 Most of the time, relocating to a new house involves more than just packing up all of your possessions and decluttering. However, it's equally important to consider how to decorate a new home after a move. As a result, in order to do that, make sure to follow some of...