When we think about a beautiful and grand musical instrument, the piano is the one that always comes to mind. Whether it's a grand piano, upright piano, or electric piano, they are all beautiful, shiny, and massive instruments.
However, moving a piano can be a stressful and tiring task. Finding the best piano movers in Auckland can be demanding and exhausting. Nevertheless, there are numerous advantages to choosing professional piano movers in Auckland.
The piano moving service has rapidly grown since its inception, offering unmatched expertise and uncompromised quality. The piano removalists are skilled in all areas and aspects of providing you with a successful moving day.
They offer services such as packaging, handling, carrying, and transporting your piano to its final location. These movers never cease to provide the best moving solutions to their customers.
Perks Of Hiring Expert Piano Movers In Auckland
1. Efficient And Safe Packing Process
When you choose professional piano movers in Auckland, you can have peace of mind knowing that your piano will be packed safely and securely. These movers use their skilled hands to secure the piano with the appropriate size and quality of cloth. They also utilize the right size of dollies to move them securely to the destination.
2. Damage-Free Removals
Moving your piano by yourself without experience can result in serious injuries to both yourself and the instrument. To protect yourself from such injuries and avoid damage to your piano, it is advisable to hire professional piano movers in Auckland. These experienced movers come prepared with proper planning and knowledge, having moved thousands of pianos. They are skilled in moving every type of piano anywhere in New Zealand, ensuring a clean and damage-free removal experience.
3. No Hassle
Moving a piano on your own can be a troublesome and tiring process. You would need to arrange for enough people to help you and ensure proper packaging for safe transportation. Even then, you cannot be completely assured that your piano will be moved without any damage. Best Auckland Removals offers affordable and specialized man with a van service in Auckland for efficient transportation of your piano. They understand your needs and make your removals smooth and hassle-free.
Conclusion
When it comes to beautiful and grand musical instruments, the piano stands out as a popular choice. Whether it's a grand piano, upright piano, or electric piano, these instruments are known for their beauty and size. However, moving a piano can be a daunting and exhausting task, requiring the assistance of professional piano movers in Auckland.
When moving a piano in Auckland, it is beneficial to hire professional piano movers. They provide secure packing, damage-free removal, and a stress-free experience, allowing you to trust that your piano will be safely transported.
Hiring professional piano movers in Auckland from Best Auckland Removals will alleviate all your doubts and troubles. They will move your piano to the desired destination safely and securely, allowing you to relax and not lift a finger.
To know more or to get a free piano moving quote contact us at:
Call us at: 098896066

Or Can also mail us on: info@bestaucklandremovals.co.nz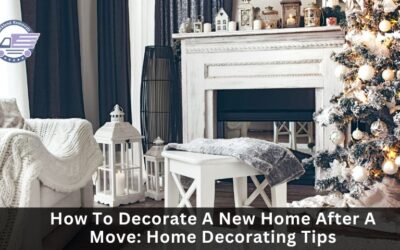 Most of the time, relocating to a new house involves more than just packing up all of your possessions and decluttering. However, it's equally important to consider how to decorate a new home after a move. As a result, in order to do that, make sure to follow some of...