Moving house can be like a roller coaster ride for anyone. It can be a new adventure. Your every decision directly affects the schedule of the moving day. Your experience depends on how you have planned everything.
And, it is not just about the final moving day. It is more about the days you spent working before to get everything placed well on the move day. Your hard work talks a lot about your success and failures, and it applies to the moving day.
Many things must be done beforehand from the moving day. You cannot leave all the work for one day only. All your planning and every chore for the big day and everything should be perfect and on point for a happy move. 
Your smooth experience will only happen if you have done all tasks correctly. All things should be done precisely, and if any single task goes out of the plan, your whole moving experience will become a nightmare for you. This means you will be on a bad point from the good.
So, here the question is, how do you know whatever you are doing before a move is necessary? How can you say that whatever you have done is correct and you have not missed anything in between?
There is no surety of it, and also, you cannot predict that your doings are suitable for a stress-free move. 
We understand your part of being confused about what you should do before moving. Well! It's not that complicated to do.
So, to make work effortless for you, we have listed below some fantastic tips about what essential things to do before moving day. You can read them and follow them during your preparation days. We tried our best to simplify the essential details of a happy move for you. We hope you find these valuable. Here you go!
Essential Things To Do Before Moving
1. Search For A Good Home For You
Finding a perfect home nowadays is extremely tough. You may be required to do a lot of struggle in getting a good house. So, if you have made up your mind to move to a new place, it is the perfect time to start searching for a home there.
It would be best if you did not leave this thing on last week. If you want a stress-free move, seek a house at least a month before. 
Do some necessary research about the home and the neighborhood also.
Make a clear thought about what kind of property you want; either want to buy or rent it. Be thoughtful about what you are looking for in a house, like what type of area you want your home to be in (check the location correctly). It is too far from your workplace or your kid's school and like ways. 

There is also one thing that matters a lot while searching for a home in a new place: the crime rate of the site. It is hazardous to keep your family in a place where robbery is common. You should also check the availability of transportation options in that area.

Make sure you check the apartment's capacity before moving, like how many floors it has and how big the apartment is.

Choose a good house for yourself and your family. Select a property that is present in a good state. It would be best if you think of the overall condition of the place beforehand.
You can also move to a temporary property before buying a new one. It is better to stay at a temporary place to get time to search for more suitable locations. You can make your final decision afterward.
2. Sort All Your

B

elongings
Moving is when you can sit down and get time to sort every belonging of yours. It is good to list all your possessions to make it a bit effortless for you. Include all the things you have and put valuable ones separately from the useless items.
You need to sort out what you want to take to the new place and what is not worth taking. Understand that there is no point in handling all the stack with you. Take at least one or two days for this purpose only.
Make some time for packaging and preparing for the move. Learn that the new place will be very different from the current one, and that is why your old items will not fit in properly. So, take things with you that you love and appreciate.
3. Make A Detailed Entry In A Diary
Moving inventory is an essential part of moving. Also, now that you have decided what is good to take and what is not, it is time to prepare a moving inventory.
When you have sorted everything out of the house, you want to take with you to the new place, including all those items on the list. Write specifically about them, like how many numbers of that item are present in your house, the distinctive features, the approximate value of all, the current state or condition of the object, and the weight.
Do not forget to mention the warranty and photo evidence of the materials. This will be beneficial for you during the move. This moving inventory list will help you guess the estimated cost of the move.
You can also find ease in claiming your possessions after attempting a move with any professional removalist.
4. Keep The Useless Items Out
Every household has many things that were of no use in the past and will not be used anytime later, but they have kept them in the house. So, this is the correct time for you to remove all that extra burden on your home.
Moving is an excellent chance for you to do that. Get rid of every additional and unnecessary item in your house. Separate them from the other boxes and keep them in a corner.
Now, take a final look at all of them, and make sure you check correctly what will be good for you. Now, check if any of them is damaged or broken. If the cuts are irreparable, all you can do is throw them. They will be of no use anyhow. 
After that, you have two great options left to put these extra items in use. You can sell some of them that are in good condition to use. Organize any yard or garage sale for this purpose.
Make posters to promote the deal to nearby places so that many people can attend the sale launch. Put a price tag on top of the items and decide a fair amount for them.
Also, you can write the details of the item and how much old it is. With this, it will be easier for customers to make a choice. You can also put them on sale in any online market places.
There is one more thing you can do to get rid of the items, and that is you can donate them to any needy one. 
5. Make A Budget For Moving
This is one of the essential things to do before moving, and you should make a moving budget at least a month before. This will directly affect your other tasks because you will limit your expenditures. Everyone has a particular budget about how much they want to spend on the total move. You must do the same and try to stick to that.
It will give you an estimated idea about the total expenses, and you will also find yourself paying limited on any step. Your budget should be according to your financial situation, do not go out of it.
Also, write down every step of moving, and then put the approximate amount in front of each of them. Later on, calculate all the values, getting a final amount. All you are required to do is be in that zone of the same amount until last to save some money during the move.
6. Consider A Suitable Moving Date
Deciding a moving date is a bit tough, and it is essential too. It would be best to keep in mind many factors when choosing one moving date for you. You should not select a moving date without considering every aspect.
It can be the following:
Joining your new office or work. 

Lease agreement date of your property.

Starting the new session of your kid's school.

The weather of the new place in a particular month.

Availability of the moving company & transportation.
Also, there is a significant part of the moving date: the peak season. You should never select a date in the peak season. It will make your move much more difficult. It will also cost you more because of being the busiest month of the year. Therefore, you must try to be as smooth as you can.
7. Choose The Best Movers For You
This is one of the common dilemmas in which every person stays. Should they hire a moving company or do everything on their own? So, the point is that it is up to you whether you want to have a risk-free move or not.
Choosing a moving company will solve many of your problems. You will not have to run here and there looking after your belongings and the arrangements. A professional moving company does everything for you related to the move.
They help you from the start until you sit comfortably in the new place. Select the best and cheap moving company for you as per the following conditions and with these below statements:
Make a list of many moving companies actively working near your area.

Get in contact with each of them and freely ask for their details.

Ask them about the amount they charge from their customers.

Choose one moving company for you, considering which one works well in your budget.
Conclusion
In conclusion, moving house can be an exciting yet challenging experience that requires careful planning and preparation. The success of your move depends on how well you have organized and executed each task leading up to the moving day. From finding a suitable home to sorting your belongings and making a detailed inventory, there are essential steps to take before the actual move.
Deciding whether to hire professional movers or handle the move yourself depends on your preferences and circumstances. Hiring a reputable moving company can alleviate stress and ensure a hassle-free experience.
At Best Auckland Removals in New Zealand , we understand the complexities of moving and offer our expertise to make your move as seamless as possible. With our professional team and pocket-friendly prices, we take full responsibility for your relocation from the initial contact until you settle comfortably in your new home.
To know more or to get a free moving quote contact us now at:
Call us at: 098896066

Or Can also mail us on: info@bestaucklandremovals.co.nz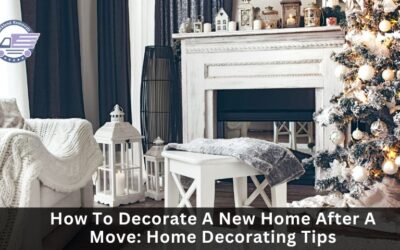 Most of the time, relocating to a new house involves more than just packing up all of your possessions and decluttering. However, it's equally important to consider how to decorate a new home after a move. As a result, in order to do that, make sure to follow some of...