Leaving for a move is an immense feeling, and it becomes even more significant when you are moving to a totally new place. It is an entirely new journey for you and your family.
Your environment changes a lot when you start living in a new place. Although this scenario looks very beautiful, there are so many hurdles present that you need to cross. 
The tricky part of house moving is the planning, and it becomes more challenging when you are going to move with your family. The greater the number of people, the more will be the goods, and later it won't be easy to take all of the things to the new place. No matter how planned you try to be, there will always be a lot of clutter in front of you, which might make you feel uneasy and full of confusion. After every interval of time, that mess of clutter will keep poking you with thoughts.
If you have a big family, there will be many things kept in your store, and you may be juggling between the stress of how you will take everything during the relocation. 
First of all, you need to understand that it takes you to increase your efforts to keep every belonging safe during the move. As there are a lot of objects to be taken care of, you still have to be a bit organized throughout the process.
Secondly, there will be significant expenses for the storage of all items. You may also have to spend good bucks on the maintenance of everything. 
The bigger picture of the whole scenario is when it comes to your new home. For example, imagine that you took every piece of your belongings to the new house, and the house doesn't have much space to keep everything. What will you do in this case? It is a matter of concern, and it can only be prevented by not being lazy during the essential days before the move. 
Downsizing stuff is essential if you are going to move to a new place with less space than the older house. It makes you a bit smart with picking the right thing for you, and also it decreases your total expenditure on any extra item.
Tips For Downsizing The Stuff
Here are some points and tips for downsizing the stuff while relocating:
1. Keep Useless Things Out Of The Box
Almost every household has a collection of items that haven't been used in a long time, yet they are still stored somewhere in the house. Relocation is the moment for you now; it is an excellent chance to separate all those useless things from valuable ones.
There will be a bunch of things that you have just accumulated throughout all those years. These things will be of no use to you, so it is better not to keep them anymore. 
Take a short walk in your home; look at every corner of the house, including the bathroom and the kitchen. Take every extra item out of place and keep them separately in one place.
2. Decluttering Is An Art
Yes! Decluttering is an art, and not everyone is good at it. It comes with a bit of smartness and intelligence to choose the correct thing in a bunch of many ones.
It is an excellent way to get rid of every useless item you have separated before. Understand that you cannot just simply throw everything out of use. There will be some which may not be useful to you now, but they can be useful to some other person.
Maybe someone else needs them more than you. Make sure you have made up your mind about which object is more important to you and which is not essential. Now, it is better to get rid of all these things. 
Check which one of them is in good condition and can be helpful for someone else. You can sell or donate usable items. Organize a yard or garage sale to sell these items before moving your house.
You can even paste posters in nearby areas to let more people know about the sale. Decide on a particular price and sell it smartly. Apart from this, you can also donate some of them.
Reach out to the orphanages and NGOs who are working actively near your place. Also, if any item is broken, damaged, or irreparable, then throw them away.
3. Separate The Duplicates Out Of Every Room
Every household has a mass of duplicate objects. Right from the kitchen to the bathroom and in the bathroom, there will be so many things that might also have a duplicate one present.
This is the time when you have to take all that type of stuff out. To make it more organized, you can arrange three big cardboard boxes for the purpose. Label them by pasting a piece of paper on the top.
On one box, write "valuable objects"; on the second box, write "do not need much," and in the same manner, write on the third box, "need to put in the storage." 
Now, as you see any object in your place which fits in any of the categories of the above three boxes, put that object in that respective box. This method will be beneficial for you later.
You have the idea that your new place is much smaller than the current one, so it is better not to load the extra material unnecessarily. This is the perfect time to separate similar things.
4. Storage Units Are Very Useful
During the downsizing of any item, you have to use your intelligence as much as you can. Be smart while making any decision for your belongings.
You should maximize the use of any spacious part of the big objects. This is why the use of storage units becomes much more important here. To make this easy for you, we have some amazing tips.
5. Corners Can Be Good To Use
Most of the houses have some extra space for the storage of things. It can be a basement or attic in the house. There are also garages and storerooms in the homes for this purpose. Using them will also be good in terms of the safety of your belongings.
6. Use The Storage Area Of The Furniture
Many big pieces of furniture have a considerable amount of storage units left, which go without use. You can look for that furniture to use the extra units.
For example, you can use the bed boxes to keep the small objects in them. Like, you can save some of your clothes in the trunks of the bed. Small equipment can also be kept easily there.
Also, you can put hangers on the back of all doors. By this, you can hang all clothes like jackets, coats, and jeans on the doors. Apart from this, you can also keep a few storage boxes in the kitchen and bathroom so that the essential items can take up less space than before.
7. Go As Digital As Possible
It is chaos to keep everything on paper or as a hard copy. You cannot take all the files and papers everywhere. It is very hard to accept that stack to the new place, which is not that big.
Your old pictures also occupy space, and a lot of time goes into keeping them safe in terms of downsizing your belongings. Therefore, digital options come to the rescue.
You can replace DVDs and CDs with the file manager store of your laptop and phone. You can also save your pictures on your desktop to keep them locked for a lifetime.
It is a smart way to convert hard copies into soft copies on various digital platforms which run on modern technologies.
Conclusion
We hope our tips for downsizing the stuff will prove valuable to you. You can quickly learn to downsize your belongings before a big move by reading them.
We are the Best Auckland Removals in New Zealand, helping people to move happily to a new place with all their belongings. We provide all types of moving services, including house removal or single-item removal. Our team is an expert in smooth and safe removals and storage services. You can reach out to us 24×7.
To know more, contact us now at:
Call us at: 098896066

Or Can also mail us on: info@bestaucklandremovals.co.nz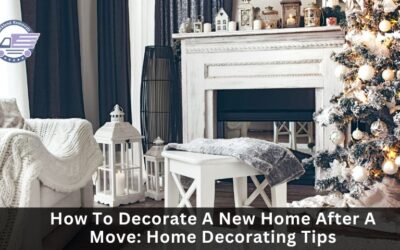 Most of the time, relocating to a new house involves more than just packing up all of your possessions and decluttering. However, it's equally important to consider how to decorate a new home after a move. As a result, in order to do that, make sure to follow some of...