Are you thinking of moving soon? Whether you opt to appoint a professional moving company or arrange it yourself, there is always a chance that things can go wrong. How much are you keen to pay to protect your precious belongings in the case of theft, damage, or loss?
All you need adequate coverage for your household goods before a mover drops by to pack your precious items for your forthcoming shifting. Moving insurance helps you protect your belongings while movers haul them to your new destination.
Moving insurance typically covers your goods while they are inside the moving vehicle and sometimes even in temporary storage units. Purchasing this type of coverage is crucial because unforeseen circumstances can result in damage to your belongings. By obtaining moving insurance, you can safeguard your goods throughout the transportation process and enjoy peace of mind.
What Is Moving Insurance?
Moving companies are required to offer a certain level of coverage. Moving insurance comes in various options—some are free, while others come at an additional cost—all designed to protect your valued belongings during relocation.
You can also choose different coverage options based on factors such as the distance of the move or the presence of items with high sentimental or financial value. If you opt for a professional moving company, make sure to inquire about their moving insurance options.
These policies can reimburse you for valuables that are lost, damaged, or stolen during the move. They can only be purchased through a professional mover.
Moving insurance generally lasts for 84 days and provides coverage for possessions stored at a moving company's warehouse. Additionally, you can purchase extensions to cover your belongings stored for longer periods.
However, moving insurance does not cover items placed in self-storage facilities, as removalists are not authorized to sell this type of coverage. Instead, they provide valuation coverage, which operates similarly to insurance and helps compensate for covered losses, such as damaged furniture.
Some Basic Moving Insurance
When you hire movers to assist with your move, you're already spending a significant amount of money. Opting for a cheap relocation insurance option might seem attractive to avoid additional expenses. However, choosing the most affordable option might lead to higher costs later if something goes wrong.
Your moving company will provide you with an estimate of the cost of your move, known as a bill of lading. They will offer two options: Total Valuation and Released Valuation.
Released valuation is based on weight. It is the basic coverage option for moving insurance and is provided free of charge since it is the minimum protection required by regulations. Although it's free, it's important to request it and have the coverage level specified in your agreement. The value of your belongings is determined solely based on this choice. Released value coverage offers a liability of 60 cents per pound rather than the actual replacement cost of the item.
The total valuation is based on value. It is also known as Full Replacement Value, which means it provides coverage equal to the actual replacement cost of damaged, lost, or stolen goods.
When you receive a moving estimate from a reputable moving company, it will include this full replacement value coverage, often referred to as total valuation. Under full valuation coverage, if you file a claim for a damaged item, the moving company can either repair the item, replace it with an item of equal value, reimburse you for the repair cost, or compensate you based on the item's market value.
While full valuation coverage offers the most comprehensive protection, it also comes at a higher cost. You will be required to pay an upfront premium to obtain this coverage.
If you have items of exceptional value, such as antiques, art, or high-end clothing, you may need to purchase additional coverage. When obtaining a moving estimate, inquire about how these items are protected.
Third-Party Moving Insurance
If you have much to move, you may like to get separate, third-party moving insurance. This coverage can be secured independently or with the aid of the moving organization.
This will increase the range required by the moving company, and it will also cover items that you carry yourself. If you only have to move through your moving truck, anything stolen from your moving vehicle would have to go via your auto insurance.
The Third-party moving insurance is typically priced at 1% to 2% of the value of all covered items. In some circumstances, your movers will be able to provide an extended insurance scheme that costs about the same.
Always Be Sure To Verify Your Moving Organisation
It is essential to read through the fine print of your moving company's valuation. Be sure that it honestly covers what they say they are moving to.
Hopefully, you will not have to make a claim, but if you do, you want to be confident that you are obtaining what you decided to. Moving can be complicated, but accomplishing your research will help make the procedure easier. 
Conclusion
In conclusion, moving can already be a stressful experience, and the thought of losing your belongings during the process can make it even worse. Some interstate movers are required to provide a certain level of coverage for your belongings. However, if you desire additional coverage, that is always an option. If your chosen moving company doesn't provide details about coverage, be sure to ask for them—they are obligated to provide you with an easy-to-understand overview.
Before purchasing additional insurance, it's worth checking your homeowner's insurance policy to see if you're already covered. Also, consider the coverage provided by your moving company and evaluate if expanding it is within your budget.
If you'd like to learn more or need further assistance, please don't hesitate to contact us.
Call us at: 098896066

Or Can also mail us on: info@bestaucklandremovals.co.nz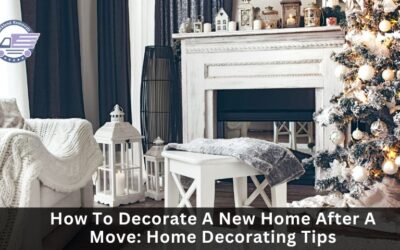 Most of the time, relocating to a new house involves more than just packing up all of your possessions and decluttering. However, it's equally important to consider how to decorate a new home after a move. As a result, in order to do that, make sure to follow some of...