Moving can be quite expensive as it requires spending more money to ensure comfort during the process. It's natural to feel concerned about the safety of your belongings, which can make the moving experience stressful.
At Best Auckland Removals, the safety of your goods during the move is our top priority. However, this often leads to additional expenses. Many people create a budget before moving, but sticking to it can be challenging due to a lack of knowledge about saving money throughout the process.
Whether you're moving locally or interstate, the expenses can be significant. It's essential to have comprehensive information on saving money during an intercity move. To help you with this, we have compiled a list of fantastic tips and tricks to save a considerable amount of money during your intercity move.
8 Essential Tips For Affordable Intercity Move
1. Donate! Sell! Throw!
This one technique is highly suggested to save money. Moving to a new place is like an opportunity for you to get rid of any useless items in your house.
You surely cannot take almost everything with you to the new place. Take a quick tour of your home to get an idea about what you are not going to need anymore and what is valuable to you. You cannot take everything with you, so consider three options:
Sell the items: Clean and assess the condition of the items you no longer need. Organize a yard or garage sale to sell them and advertise the sale through various channels. Price the items appropriately and provide detailed information to potential buyers. The money earned from selling these items can be used for your move.
Donate the items: If you have old toys, clothes, books, or other items you don't need anymore, consider donating them to NGOs or orphanages.
Discard broken objects: Identity broken or damaged items in your household and discard them to save space and packaging costs.
2. Arrange Free Packaging Supplies
Packaging supplies are one most expensive things. If you are arranging to move to a new place and all of your belongings, then a lot of packing material will be required.
For example, you have to buy various cardboard boxes, wrapping sheets, and tape. All this is pretty costly. But do not worry at all, because we are telling you some tips to get free packaging material, and by this, you can save money.
Search for free or cheap packaging supplies in online marketplaces. Nowadays, online markets have many options or deals in which they offer materials at reasonable rates or even free sometimes. It would be best if you took dominance of such agreements. 

Ask friends or relatives about this because many people keep the leftover boxes, wraps, and tapes in their storeroom for future use. It would be best to ask them to give you that material free of cost.

Office storerooms have many leftover boxes. Offices often receive parcels, and they put the boxes in their cabinet so that you can benefit from this. Go there and ask the charges to give you those for free. Make sure you check whether the boxes are in good condition or not.
3. Take Help
When we are moving interstate, it means the work pressure will be doubled. You will need more workers to help you, and there will be an adequate number of workers.
For that, you have to hire more people, and you end up spending drastically. So, it is better to help people around you to save money.
Even before the move, when you need people to help you pack all the goods, you can call your friends and relatives or maybe neighbors to come and join you in this.
Ask them to help you a bit more on the final day of the move. More people to help you means less expenditure in arranging labor. This way, you will not have to spend unnecessarily anywhere else.
4.

Hire One Big Vehicle
On the day of the move, when you are about to keep everything in the vehicle, what do you think about the space it will occupy? If you hire many small vehicles, it will cost you more than hiring a single big one.
Small vehicles consume more fuel, and their maintenance also requires extra expense. Therefore, you should hire a big truck rather than buy different small vehicles for the move. By this, you can smartly save money during your move.
5. Choose An Offseason To Move In
Moving during the on-season is pretty costly. You will have to go through more on getting the arrangements done. It is difficult to find empty roads and cheap tickets during the most crowded season.
So, you should choose a date for the move in the offseason. If you select a date during the off-season month of the year, it generally costs you significantly less than the other months.
Also, you can smoothly plan your intercity move in that season; check out how much cheaper rates are available for various things. Choose wisely and select after taking one particular decision.
6.

Negotiate For Discounts
This one is like a nifty saving trick; you can use it unapologetically anytime. Wherever you go to any marketplace to make arrangements for the move, ask the seller to give you some discounts.
If any seller is organizing a sale, go and attend it. Look what you can get from there for your move at cheap rates. Choose things that can be helpful for your move.
Also, keep checking the hot deals and loot offers of markets. Negotiate if they put up high rates for anything. Try to save money wherever possible.
7. Use Vacant Spaces To Use Fewer

B

oxes
You might not have much budget to hire more vehicles to get more space for your goods. Therefore, you can use a clever trick here, put up your extra clothes, books, and kid's toys in the vacant space of the furniture.
Use cupboards, beds, and almirahs for this purpose. You can keep your items in their storage units. It is also safe and secure at the same time for your goods.
You can wrap your expensive and valuable items in bubble wrap and keep them in the furniture storage units. By this, you can save money in buying more boxes and also the weight of overall items will get quite balanced. Later, you won't have to hire any other vehicle for moving.
8. Hire Any Professional And Cheap Moving Company
Doing everything alone in a move is like a hard nut to crack. It can be difficult and risky for your belongings because of many distractions and responsibilities at one time.
That is why it is encouraged to hire a cheap moving company to help you. Make a list of some relocation experts who are active in your locality. Talk to each of them and ask about their price charge for the services.
You should select one which offers good service at a cheap price rate. Hiring any good and cheap moving company will ease your work, and they will also help you with every move.
Conclusion
In conclusion, moving can be a costly endeavor that often leads to concerns about the safety of belongings and increased stress. However, with careful planning and the implementation of cost-saving strategies, it is possible to make an intercity move more affordable. By following the eight essential tips outlined above, individuals can significantly reduce expenses and ensure a smoother relocation process. Implementing these tips and intercity moves can be more affordable, efficient, and stress-free.
About Us
Best Auckland Removals has been in this service for a long time now. We help people to move to their dream place with complete comfort. Our team has experts who have full-fledged knowledge of moving smoothly.
We have modern equipment to provide your belongings with comprehensive coverage of safety. We are well known to have budget-friendly prices in the whole area.
Our professional movers have completed many intercity moves. We also offer good discounts to our clients in many sections. You can contact us anytime, and we will be delighted to assist you.
To know more, contact us at:
Call us at: 098896066

Or Can also mail us on: info@bestaucklandremovals.co.nz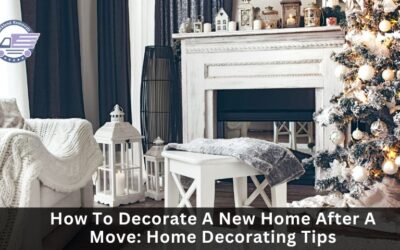 Most of the time, relocating to a new house involves more than just packing up all of your possessions and decluttering. However, it's equally important to consider how to decorate a new home after a move. As a result, in order to do that, make sure to follow some of...