Moving can be a daunting task, especially when it comes to packing your kitchen, which is often filled with fragile items, utensils, and appliances. At Best Auckland Removals, we understand the challenges involved in relocating your kitchen belongings safely and efficiently. That's why we have compiled a comprehensive list of kitchen packing tips to simplify your moving process.
In this blog, we will provide you with step-by-step guidance on packing your kitchen for a smooth and organized move. From organizing your kitchen supplies to wrapping delicate items, we'll cover all the essential techniques to ensure the protection of your kitchenware during transit. Our expert tips and tricks will help you optimize space, prevent breakages, and make unpacking a breeze in your new home.
Whether you're a seasoned mover or moving for the first time, our kitchen packing tips will prove invaluable in streamlining your relocation process. So, let's dive in and discover the best practices for packing your kitchen with care and precision.
What To Do To Pack Your Kitchen For Relocation?
Before you can begin packing the kitchen for a shift, there are numbers of essential things you should do so that the packing job can go as smoothly as possible. Try to follow these tips for packing the kitchen when you relocate.
1. Get Kitchen Supplies Together
It is essential to notice that your kitchen places many fragile items. And you have to take good care of those kitchen breakables so they can deliver to the new destination's kitchen securely and safely.
But packing the kitchen requires many high-quality packing supplies. To pack up your kitchen items, all you need is several high-quality packing supplies, which are mentioned below:
a) Moving Cartons: Get 20-25 medium-sized solid moving cartons to pack up your different kitchen items. Also, you are advised to get several dish barrels– the double layer of folded cardboard makes them more robust than definitive cardboard containers.
b) Bubble wrap: Bubble wrap will deliver unequaled security for all fragile items in the kitchen.
c) Packing paper: All you require plenty of packing paper when packing your fragile kitchen items.
2. Sort Out Your Kitchen Appliances
Categorizing is part of the kitchen packing process, and you can not go without them. Why? It will offer you the opportunity to choose only the kitchen items you will require for your new residence.
It is the perfect chance to get rid of any unwanted or valueless kitchen stuff so that your new kitchen becomes more orderly and more functional than the old one. Go through each kitchen drawer, closet, and wardrobe.
Set one pile for the kitchen items moving with you and another for the things you would not be carrying to the new destination. Then, empty each part and begin the sorting process in the kitchen.
3. Keep The Kitchen Working Before Your Moving Day
Packing the entire kitchen is unusual for most families, so we suggest a few necessary things to pack last. These should include the following:
Each house member has cutlery, glass, and a plate/bowl set

Actual silverware, such as a wooden spoon and bread knife 

Frying pan and a medium-sized pot 

A filter and mixing bowl

Cleaning products for washing up, including a freeloader

Optional extras for breakfast: a kettle, toaster, and a cup for each person 
It may appear like a lengthy list, but once you start packing the rest of your dishes, utensils, pots and pans, and appliances, it will make a lot of sense.
4. Pack Your Pots And Pans
Packaging your pans and pots for moving is relatively easy because they are not as fragile as glass items. So it is necessary to pack your pans and pots individually in bubble wrap and then place them in moving cartons, finally transporting them to the final destination.
When you pack your pans and jars of different sizes, you are suggested to use the nesting packing process, which means placing paper or wrapping the items with paper to save space. 
5. Pack Your Small Electric Appliances
When you get to pack all your small kitchen devices – toasters, mixers, blenders, coffee makers, microwave ovens, electric kettles, etc.; your first thought is to find the original packages of those appliances that came in.
If you misplace those boxes, you should use strong cardboard boxes of comparable sizes to hold those various kitchen devices.
Always wrap each electric appliance in wrapping paper for extra security, put it inside the appropriate moving cartons, and use padding to prevent any shifts during transportation.
6. Moving Perishable Food
From a health and safety point of view, your mover will not allow you to move perishable food on the day of the relocation, such as your milk, eggs, frozen cake, meat, fruit, etc.
Movers will not pack those items and even move on the moving vehicle. It would be best to take any remaining food needs you would like to take with you to make your feast in your new goal, which is quickly accessible via your car or any mode of transportation to your final location via an icebox or insulated bag.
This helps you minimize waste, and you should also try this to avoid those perishable goods.
7. Free Up Space With Self Storage
Your relocation process may run smoothly, but your new destination might not have sufficient space to maintain all of your kitchen tools. Search for self-storage in your area to find an option that fits your needs.
Available in an expansive range of sizes with both climate and non-climate-controlled choices, self-storage teams take the hassle out of different objects in your home or business.
Many are available at reasonable rates with adjustable month-to-month rent, and some offer tempting luxuries to make storage a breeze. In these cases, self-storage can help you turn on your special items while maintaining your new kitchen well-groomed. 
Conclusion
Packing your kitchen for a move doesn't have to be overwhelming. By following these practical tips, you can efficiently organize and protect your kitchen items, making the relocation to your new home a seamless one. Remember to declutter, gather the necessary supplies, and pack strategically. With a well-packed kitchen, you'll be ready to savor the joy of your new space from the very first meal.
Get More Kitchen Packing Tips And Store Your Stuff With Us
Want more info on how to pack your kitchen for relocation? Require more kitchen storage tips and tricks? Here at Best Auckland Removals, we have you covered. We provide comprehensive packing and unpacking services to make your kitchen relocation seamless. 
To know more or to get a free moving quote, you can
Call us at: 098896066

Or Can also mail us on: info@bestaucklandremovals.co.nz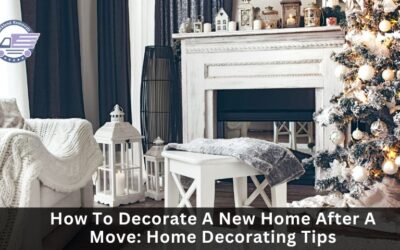 Most of the time, relocating to a new house involves more than just packing up all of your possessions and decluttering. However, it's equally important to consider how to decorate a new home after a move. As a result, in order to do that, make sure to follow some of...