As we all know, moving to a new destination is a bittersweet experience that everyone goes through at least once in their entire lives. And yes, relocation means packing up and preparing your precious belongings and dispatching them to a new desired destination.
But it is not that much simple as it sounds. One of the most problematic characteristics of moving is whether your precious belongings will reach your new destination in one piece or not.
That is why moving supplies are required; from bubble wrap to tape, everything is available in the market for damage-free removals. With all these appropriate supplies and techniques, your most fragile items will be reached safely. 
For example, plastic wrap for relocating can keep things from obtaining scratched or damaged while shifting around. The right supplies can aid you in staying arranged, saving your possessions, and easing the entire process.
Some moving supplies and equipment help you from injury and make lifting and transporting heavy items easy. Other supplies, such as markers for labeling or tools for quickly dismantling articles for more comfortable packing, make the moving process more efficient.
6 Essential Tools And Packing Supplies For A Damage-Free Move
Moving without the appropriate supplies is a recipe for anxiety and disaster. A list of given tools and supplies is mentioned below which you must have:
1. Pliers And Screwdrivers
Before your actual move, pack and load each of your items into a moving vehicle before your actual move. But it would not be very pleasant when you cannot dislocate your bed because of not having appropriate tools.
All you need is a proper plan and a set of screwdrivers and pliers for dismantling and reassembling your entire furniture and electric appliances that help you move your chattels safely without any injury to you and damage to your possessions.
2. Ropes And Straps
How can you move your massive grand piano? You will not be able to move it with your bare hands. That is why moving ropes come in.
With the help of these, you can effortlessly transfer your grand piano or another heavy object without injuring yourself or damaging anything.
It would be best to use strong straps or strings to bind down and secure your belongings at regular gaps. It will help keep your stuff in position to prevent damage from moving inside the vehicle during transportation.
3. Moving Blankets
Furniture moving blankets help to secure your precious items from damage. These blankets can serve two purposes during your relocation.
Firstly, you can utilize them as your furniture covers or wrap around fragile items to ensure they do not get scratched or damaged. Secondly, you can use them to move heavy objects.
This is a bit messy, but you can put a heavy item, like a dining table, heavy cartons, or mattress, onto a furniture moving blanket and then pull it across the floor. This will also help you protect the floor, furniture, and back.
4. Moving Dollies
Sometimes, these dollies are considered hand trucks or hand carts, and these are the best for moving several moving cartons all at once, no matter how massive they are.
These come in various materials to choose the correct weight and style as per your requirement. You need to pack the heaviest carton on the bottom and go lighter as the stack increases.
Then, list it around and push or drag it along to your moving vehicle or into your residence. This method helps you increase your efficiency and saves you from accidental injury.
5. Cut-Resistant Gloves
As you spend long hours lifting and moving objects, get some shielding gloves to guard your hands. Personal protection gear is highly recommended if you are not mainly used to manual labor, and having these gloves can be a tremendous boon.
They provide superior protection for your hands from harsh edges and dirt. If you like to reach a bit more for the economy, a box of nitrile or latex gloves would be a close one.
They will help you clean and keep chemicals off your skin but not help you protect from cuts. It would be best if you took precautions to prevent any injuries.
6. Packing Supplies
You will need moving boxes, tape, and other packing supplies to pack and move your stuff. However, it would be foolish to buy cheap packing materials to save a few bucks.
Always try to purchase high-quality packing supplies to avoid scratching or breaking your belongings. There are a lot of different materials that can be used to secure your fragile items during the relocation process.
You can utilize these materials to fill the space in moving cartons so your precious possessions do not shake around during the entire relocation.
Things like corrugated cardboard sheets, brown packing paper, foam peanuts, bubble wrap, silica gel packets, and other such items will help you do this.
These are all on the cheap side, so do not hesitate to add them to your relocation tools list. When all your stuff shows up in clean condition, you will be happy to go the extra league.
Conclusion
In conclusion, moving to a new destination can be both exciting and challenging. The safety of your belongings is a top concern during the process. By utilizing the right moving supplies and equipment, you can ensure a damage-free move. Or if you do have proper tools and packing supplies, you can hire professional movers like Best Auckland Removals.
Our team has the experience, proficiency, and, of course, all the moving tools needed to safely and securely get your possessions from Point A to Point B without any effort.
With all of these moving tools and moving supplies at your removal, prepare yourself for any situation that can come up during your big day.
Of course, if you find yourself overwhelmed by the size of your move, consider getting a professional moving quotation today. So, grab the tools you need, and lower the strain of your next move.
To schedule your free, no-obligation, in-house moving estimation now, and know why many people in Auckland depend on Best Auckland Removals for their move.
There are no limits to the distance we operate, so leave the stress of your heavy lifting on the shoulders of our team, and we will help you to move in any circumstances.
To know more, contact us now; you can
Call us at: 098896066

Or Can also mail us on: info@bestaucklandremovals.co.nz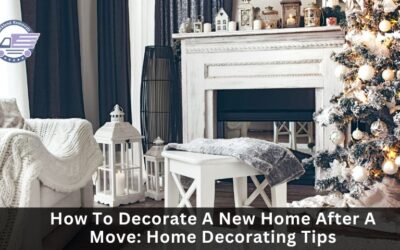 Most of the time, relocating to a new house involves more than just packing up all of your possessions and decluttering. However, it's equally important to consider how to decorate a new home after a move. As a result, in order to do that, make sure to follow some of...