Moving or relocating to a new place comes with a lot of stress and requires a lot of planning. Individuals often have no prior experience in moving or relocating and try to take matters in their own hands which costs us more money and causes more damage to our belongings.
Unlabeled boxes, unpacked goods, damaged walls add on to the stress. Hiring Auckland movers is also a solution to avoid making any mistakes by hiring professional movers to do your work.
Here are a few mistakes that a lot of us make during relocation. You can learn from the mistakes of others and avoid repeating the same mistakes. Some mistakes people often do while relocating are given below:
1. Leaving packing for the last day
It is very important to be organized and to plan things in advance. Leaving things to pack for the last minute leads to chaos and confusion on the moving day.
Make a list of all the things that you want to move and then pack them a week in advance in order to avoid any last-minute stress. Pack a little every day and avoid postponing or delaying things.
2. Losing items during transit
A lot of the items get lost or even damaged during transportation. Precious items such as the piano, pool table break, and often get lost during the relocation.
The best way to avoid such a situation from occurring is by hiring professional piano movers in Auckland. They know the tips and tricks to carry out the relocation with ease and keep track of all your goods so that none of your belongings are lost.
3. Not getting insurance
No matter how careful you or the movers in Auckland are, there is always a chance that the goods get damaged during transportation. Getting insurance before the removal will help ensure the safety and security of goods.
In case your goods get damaged, you can always claim your insurance money or get them repaired for free. This will come in pretty handy in case of an emergency situation.
4. Not hiring professional movers
Moving without the help of professional office movers in Auckland is a huge challenge. If you are planning for a smooth and effortless relocation then this is a very important step that you can't skip.
Professional Auckland movers have several years of experience which allows them to handle the relocation with efficiency. So don't forget to hire one for your smooth move.
5. Moving on weekdays
Moving on weekdays is cheaper and costs less than moving on weekends. The only way you can save money is if you hire your Auckland movers and inform them about your removal in advance.
Get a written quote from your Auckland movers to get the cheapest and best prices. However, moving on weekdays only possible when you are available for the relocation on a weekday. If not, then make sure you book in advance to avoid higher rates and paying extra for the same work.
6. Moving large furniture on your own
At times, moving furniture from one location to another takes a lot of time. We only realize later that the furniture is too large to either move out of your old house or to fit the doorway of your new destination.
The only way to avoid such a situation is by hiring movers in Auckland to carry out your relocation and measuring the size of the doorways in advance.
This will help you to avoid wasting your energy by moving all your goods to a place, only to find out that they don't fit the window frame or the doorway.
7. Not having a moving kit ready
It is very crucial to have a moving kit ready in which you have all your important goods ready. This kit consists of a toothbrush, soap, shampoo, towels, other toiletries, and some kitchen items.
It is very difficult to reassemble all the goods that we relocate as it is a time-consuming process. You must pack everything separately in a kit to ensure that you can use those items even on your moving day and have no problem without opening all your boxes for a few days.
You can open up all your boxes and then relocate whenever it is convenient for you.
The reasons why one should choose a moving company for their small and large removals are:
They are professional and experienced
Hiring office movers in Auckland as they have the right experience and the skill set required to carry out all your relocations with ease and efficiency.
Hiring professional movers in Auckland ensures that all your belongings are transported from one place to another without any damage. They also know their way around Auckland and use the shortest way to move so that you can save both your time and your money.
They make the work convenient
Hiring piano movers in Auckland is cheaper and more convenient to hire as we don't have to do anything and Auckland movers take care of all our work.
All we have to do is book their services and Auckland movers take care of all our transportation, packing, unpacking, and even reassembling.
They ensure the work is stress-free
Moving by oneself is stressful and tiring. Hiring professional movers in Auckland will help ensure that the work is stress-free and easy.
They take care of all the work and all you have to do is book their removal service. This not only helps in easing your work but also allows you with extra time to focus on other things that are of importance.
To know more contact us now, you can
Call us at: 098896066

Or Can also mail us on: info@bestaucklandremovals.co.nz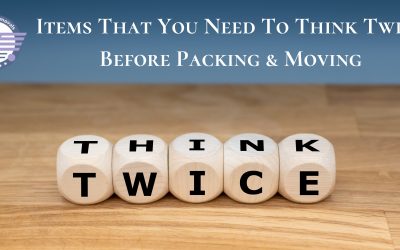 Moving necessitates a great deal of decision-making. You get to decide what is packed and how it gets packed. You, on the other hand, get to choose what stays behind. For long-distance relocation, most professional moving firms in Little Rock base their fees on the...
read more