House cleaning is a task that most of us are acquainted with or have to do on a daily basis.
However, when it comes to cleaning the entire house, the task can get daunting. When you have to clean house at the end of lease or before moving out, there are loads of other works to do.
It gets extremely tiring and exhaustive but not to worry anymore since there are packers and movers providing cleaning services in Auckland nowadays.
Whether you want to opt for move-in or move-out cleaning services, there are plenty of options. To help you further, here are some essential points on how to choose the best cleaning services in Auckland.
#1 Pre-Removal Cleaning
If you are about to move your house, there are many responsibilities that you have to look after. House cleaning makes one of those necessary tasks and you can easily rely on the professional pre-removal house cleaning services.
These services ensure that you leave the house clean and tidy. The service includes dusting, vacuuming, washing mopping and emptying all trashes.
#2 Post-Removal Cleaning
If you are stepping-in a new house to live, house cleaning is a necessity. Even if the new house looks clean, there is always an amount of dissatisfaction until you make an effort in cleaning.
Now, you can easily opt for post-removal cleaning services that include the same elements as the pre-removal cleaning.
#3 Professional Attitude
Now that you know about the pre and post-removal cleaning services, you need to check how professional the cleaning companies are.
Only the best cleaning services in Auckland offer a thorough cleaning by bringing all the cleaning equipment you need. They arrive on time and deep clean the house covering all the sections starting from the kitchen to the living area, bedrooms, and bathroom.
#4 Customer Reviews
To evaluate the service of any company, customer reviews help us a lot. Hence, you can explore the website testimonials of the cleaning companies to see how positive their customer feedbacks are. It will help you to know the highlights of their services as well as the drawbacks; if any.
#5 Budget
We all set a budget for a particular work to get done. To set your budget for cleaning services, you can ask several companies about their charges and then pick the right deal.
However, you need to also ensure service quality while booking the cheapest service in town. Above are some vital points to ensure you hire only the professional cleaning services in Auckland.
For further query, you can feel free to get in touch with us. We at Best Auckland provide affordable and top-notch cleaning services for all our clients.
Our services include pre-removal cleaning, post-removal cleaning and many more. We have a team of highly skilled and experienced professionals, who understand the varied needs of our clients.
So, why wait anymore? Explore our website and contact us today for your upcoming house cleaning. We also provide affordable house, office, furniture and appliances moving services in Auckland.
To know more contact us now, you can
Call us at: 098896066

Or Can also mail us on: info@bestaucklandremovals.co.nz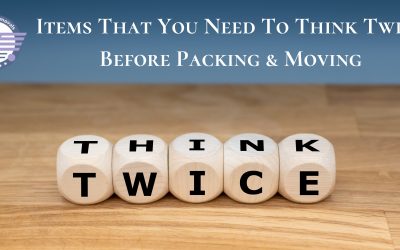 Moving necessitates a great deal of decision-making. You get to decide what is packed and how it gets packed. You, on the other hand, get to choose what stays behind. For long-distance relocation, most professional moving firms in Little Rock base their fees on the...
read more