Moving is always a significant undertaking. Moving to a new place requires a great deal of planning, coordination, and effort to ensure a smooth transition.
As with many industries, there are a number of misconceptions about moving and whether or not you should hire professional movers.
However, the moving industry, like any other, has false stories. Some people cannot hire movers because they have incorrect information about them.
Hiring professional movers is an excellent option for local or long-distance moving. However, because of the myths surrounding the profession, some people prefer to enlist the help of friends or family members.
Now we shall discuss some common myths and see how they are far from reality:
1. Movers will break your valuable things
One of the most common myths about movers that people believe is that they will break your precious items. That, however, is not the case.
This is due to the factor that movers are highly trained and qualified professionals. Professional movers have the proper packing materials and understand how to pack and move the items.
When you hire a professional moving company, you can rest assured that your valuable items will be transported safely. If you're still not convinced, read the customer reviews.
2. All professional movers are the same
Like other businesses in various industries, commercial movers are not the same. They offer services that differ from one moving company to the next. Every business is unique, including service quality, price, and experience.
Several movers, for example, only deal with local moves. As a result, if you plan to relocate to a different part of the country, you should hire a company that offers long distance moving services.
It would be best to look into the company's dependability and experience. Hiring inexperienced movers may end up costing you more.
As a result, you should conduct additional research before hiring professionals. Hiring a reputable moving company permit you to save time and money while ensuring a smooth moving process.
3. Professionals movers will not label the moving boxes
Labelling boxes is one of the most important aspects of moving. When the packages are marked, they are easy to distinguish when unloading and unpacking.
When moving, you can choose to label the boxes yourself or hire professional movers to do it for you. So, if someone claims that movers do not label boxes, they are mistaken.
When you hire the right movers, you can rest assured that your packages will be labelled appropriately. They have a method for labelling the boxes and understand the importance of labelling all of them.
When hiring movers, make sure to look into their credentials and ratings. It's also a good idea to get in touch with them directly.
4. The best time to move is on the weekends
Most people believe that moving on a weekend is the best time. They think you will have enough time if you start packing on Friday and move over the weekend.
Although this may be true, you must understand that most people believe the same thing. As a result, everyone may be moving over the weekend.
Moving during the week is a good option. However, regardless of the day you want to move, make sure you plan ahead of time. Additionally, contacting movers ahead of time will ensure that your move is well planned.
5. Movers pack, but they do not help unpack
One popular misconception about professional movers is that they do not unpack. However, the truth is that the movers will complete all of the tasks you agreed to.
If you let them pack, move, and unpack the boxes, they will do so as agreed. They will load the boxes and also unload them. Experienced movers have the skills, training, and experience to efficiently, quickly, and conveniently complete the job.
6. Movers do not offer move-in or move-out cleaning services
The statement could be true or false. This is because many moving companies in Auckland do not provide cleaning services. On the other hand, some give both move-in and move-out cleaning services.
7. Any box or tape can be used for moving
Moving is not an easy task. As a result, you cannot use masking or duct tape when moving. It would be best if you were looking for packing tape. As a result, a tape is more than just a tape when moving.
A packing tape is specifically designed to work with cardboard. It adheres well, does not leave a sticky film, and holds together very well. It is also adaptable and can withstand a wide range of pressures.
Also, when moving, you cannot use any box to pack your belongings. Moving boxes can hold a significant amount of weight. As a result, you must obtain the appropriate ones. They are, thankfully, available in a variety of sizes and shapes.
8. Professional movers are disorganized
Another myth about movers that some people hold is that they are disorganized. It would be best to supervise to ensure that everything goes as planned.
However, if you hire a reputable and capable moving company, you can rest assured that the experience will be memorable. They will arrive at your place with the appropriate packing materials and assist you in packing, labelling, and moving the items.
Conclusion
To summarise, moving is one of the most significant challenges our projects that people will face in their lives. It takes a lot of planning, effort, and coordination to make everything go smoothly.
Moving is one of the most stressful things a person can do, and there are a lot of misconceptions about it. Many people have misconceptions about moving or moving companies.
For example, they do not know how much time and supplies are needed during packing. However, the suggestions and tips provided to debunk most of the misconceptions suggest that many of our beliefs about moving companies are incorrect and sometimes based on ideas seen by previous generations.
Still, we must remember that times have changed and so have many of the services provided by the moving companies. And if you have any more questions regarding moving companies, you can contact us anytime.
We, Best Auckland Removals are here t solve your doubt. You can contact us or call us anytime.
To know more contact us now, you can
Call us at: 098896066

Or Can also mail us on: info@bestaucklandremovals.co.nz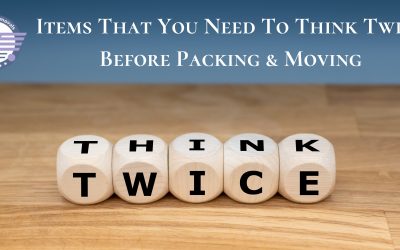 Moving necessitates a great deal of decision-making. You get to decide what is packed and how it gets packed. You, on the other hand, get to choose what stays behind. For long-distance relocation, most professional moving firms in Little Rock base their fees on the...
read more