Moving from your home or office necessitates a great deal of preparation. This is to ensure that everything works smoothly. A moving day also necessitates a great deal of coordination and work.
However, the moving industry, like any other, has its share of false stories. Some customers are unable to hire the Best Auckland Removals due to inaccurate information about them.
Hiring expert movers is the most suitable option for local or long distance relocating. However, because of the stereotypes surrounding the industry, some people prefer to enlist the help of friends or family.
Here are nine typical fallacies about moving and movers to debunk if you're on the fence about hiring professional movers.
Some Common Myths Related To Professional Movers
They Will Break Your Valuable Items
Most individuals have the misconception that movers will break their valuable possessions. This, however, is not the case. This is because expert movers are well-trained and qualified for the task.
Once you select a professional moving company, you can rest confident that your sensitive items will be safe. They have the necessary packing supplies and know-how to pack and transport the products properly.
If you're still not convinced, read some customer reviews. This is one of the most significant ways to determine whether skilled movers are capable of handling your priceless possessions.
All Professionals Movers Are The Same 
Commercial movers are not the same as other businesses in diverse industries. The services they provide differ from one moving company to the next.
Every business is unique in terms of service quality, pricing, and experience. Several movers, for example, specialise in local relocation.
If you intend to shift to a different state or nation, you must hire a long-distance moving company. It would be best if you also looked into the company's reliability and experience. It may be more expensive to hire inexperienced movers.
As a result, do additional research before enlisting the help of pros. You can be sure to save time and money by selecting a reputable firm and having a seamless moving process.
Professionals Will Not Label The Boxes
One of the most important aspects of relocating is labelling boxes. You may readily differentiate the boxes when unloading and unpacking them if they are neatly labelled.
When relocating, you may either label the boxes yourself or hire professional movers to do it for you. So, one of the common myths about movers is that they will not label the packaging. As a result, if someone claims that movers do not label boxes, they are incorrect.
You can be sure that your boxes will be carefully labelled if you hire the correct movers. They have a system for identifying the boxes, and they recognise the value of labelling all of them.
So, before you hire movers, double-check their credentials and ratings. It's also an excellent way to get an idea about the moving company.
The Best Time To Move Is On A Weekend 
The majority of individuals believe that the most incredible time to relocate is on the weekend. They feel that starting packing on Friday and moving on the weekend will give you enough time.
Although this may be accurate, you must keep in mind that the majority of people believe the same thing. As a result, everyone may be moving over the weekend.
It is a good idea to relocate on a weekday. However, regardless of when you want to move, make sure you plan ahead. Also, contacting movers ahead of time can ensure that your move goes smoothly.
Movers Just Pack, They Do Not Help To Unpack 
Another prevalent misconception is that professional movers do not unpack their belongings. However, the truth is that movers will complete the responsibilities you have assigned to them.
They charge some extra money for loading and unloading the boxes, but they have the experience and skills to complete the task swiftly and efficiently. Allowing them to pack, move, and unpack will ensure that everything goes as planned.
Any Box Or Tape Can Be Used For Packing 
It is not an easy undertaking to relocate. As a result, when moving, you cannot use masking tape or duct tape. Packing tape is what you'll need. As a result, when it comes to transporting, a tape isn't just a tape.
A packing tape is made specifically for use with cardboard. It adheres smoothly, doesn't leave a sticky film, and holds together well. It's also adaptable and capable of withstanding any pressure.
Also, when relocating, you cannot utilise any box to pack your belongings. Moving boxes can handle a significant amount of weight. It comes in different sizes and shapes, which is excellent. As a result, you must obtain the appropriate ones.
All Movers Cost The Same 
This is not the case. The total moving cost may vary significantly depending on the moving company you use. Just be aware that low-cost movers may cost you more than professional movers, as this is a frequent moving scam used to inflate final moving expenses at the last minute.
Before you move, gather as many moving estimates as possible to compare. Professional relocation agencies can also use our moving cost estimator to calculate precise moving costs.
To Conclude
We hope you get the facts about moving, not the myths! Contact Best Auckland Removals for safe and hassle-free removals services in Auckland, NZ. We have a comprehensive range of moving and packing services with complete insurance protection.
To know more contact us now, you can
Call us at: 098896066

Or Can also mail us on: info@bestaucklandremovals.co.nz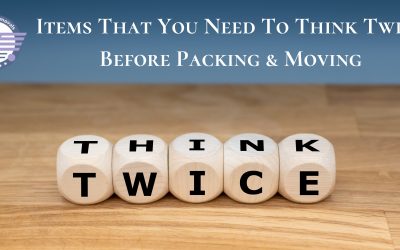 Moving necessitates a great deal of decision-making. You get to decide what is packed and how it gets packed. You, on the other hand, get to choose what stays behind. For long-distance relocation, most professional moving firms in Little Rock base their fees on the...
read more